In the summer of 2020, Ann Butler had temporarily closed Edible Education, her healthy living culinary education program for kids, due to the COVID-19 pandemic. She was still offering the space for rental as a commissary kitchen and she received an offer to take over the spot next door. She figured, why not add a location for the commissary kitchen chefs to host pop-ups?
She started slowly renovating the location, adding a marble bar top, vintage silverware and china and other hand-selected fixtures. As the design came together, she realized the space was developing into a home for a fine dining concept. So she sat down with Bill Erlenbach, her main culinary instructor at Edible Education, who was mainly teaching virtual culinary classes at the time, and they decided to turn it into their own fine dining concept.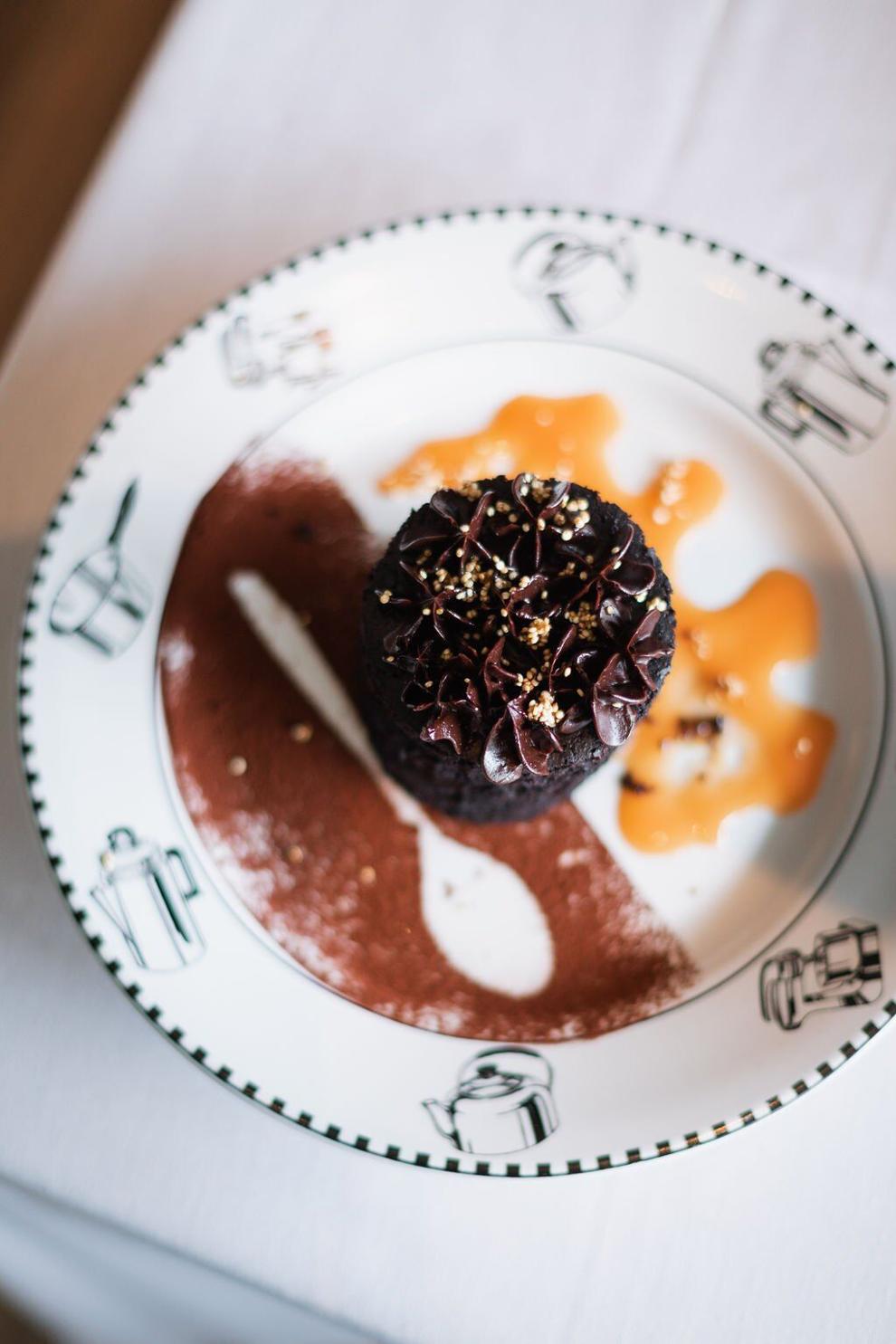 21 Spoons officially opened in early 2021 serving dinner on Friday and Saturday nights only. "I got to travel a lot in my past career," Butler said. "We were going to all these conferences. I was having this gorgeous New York and New Orleans food and I was craving something different in the Richmond food scene."
Everything at 21 Spoons is made in-house, from the salad dressings to the bread, and the menu changes based on what is available and in season. "It's that glorious, 'What should we do today?' menu," Butler said.
Recent menu highlights have included lamb meatballs with charred lemon, tomato sauce and crumbled feta, and Farroe Island salmon with with wild rice, black-eyed peas, sun-dried tomatoes, Liberty Farms tatsoi and grapefruit beurre blanc. Butler eats gluten-free, so she always makes sure there are several gluten-free options for every course on the menu.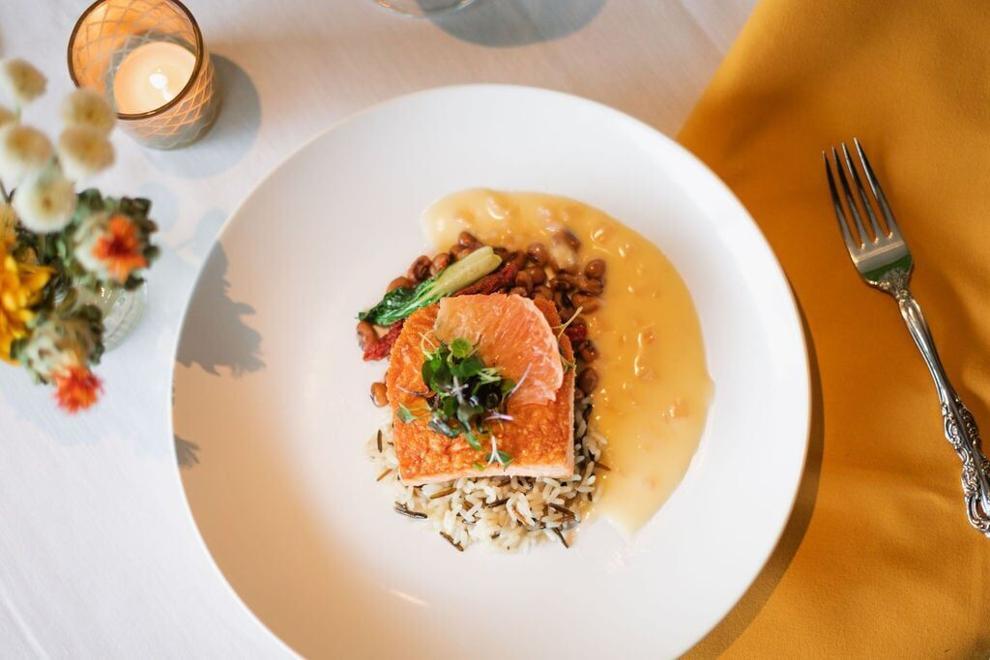 "We have a no titles in the kitchen rule," she said. Each month, she, Erlenbach, head chef Derrick Turner and other key staff members go lunch, discuss recent food inspiration and plan menu ideas. "It's a completely collaborative effort," she said.
Butler has always been an avid reader of Southern Living Magazine: "I'm so old-school that I get a paper copy every month," she said. Last summer, she saw an article asking readers to nominate their favorite restaurants for Best in the South issue, and she started asking restaurant regulars to vote. The next thing she knew, she got a call around Halloween in which she was told that 21 Spoons would be featured and was asked to participate in a photo shoot. The article debuted this month.
21 Spoons has also become well known for monthly themed wine dinners — March 21 is a 1950s-themed wine dinner with oysters Rockefeller, short rib tater tot casserole, millionaire's meatloaf and "not your grandmother's Jell-o" broken glass torte for dessert. There will even be a wine from Swanson Vineyards, a winery started by the famous-for-frozen-TV-dinners family. On April 18, the restaurant will be completely decked out for an April in Paris dinner where guests are encouraged to dress in theme.
Regular hours are Thursday through Saturday from 5 to 9 p.m. 21 Spoons also offers special occasion brunches for occasions like Easter and Mother's Day. "It really is a passion project," Butler said. "It's like a party every night."