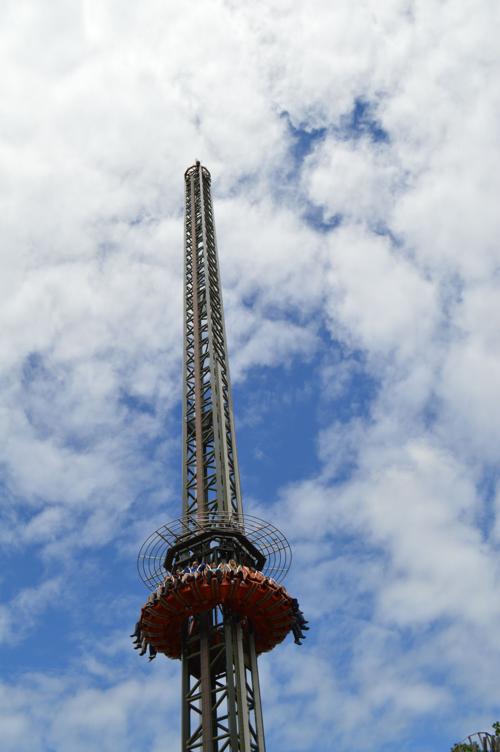 PIGEON FORGE, Tenn. — Drop Line lifts guests more than 20 stories above Dollywood's Timber Canyon. Slowly ascending, the new ride's gondola spins around the tower, providing guests with a bird's eye view of the Smokies.
But the views don't last for long: At a point 200 feet above the ground, the tower takes a quick drop and, seemingly in an instant, Drop Line flies back to the ground in a rush.
"Drop Line is the perfect new attraction for Dollywood," said the park's general manager, Gene Scherrer. "We have a number of unique rides, but this one is unlike anything else here."
In all, Drop Line stands 230 feet tall.
"Any of you want to ride it? Well, I'm not. You know I'm not," said the park's spokeswoman, the one-of-a-kind Dolly Parton. "You have to be crazy — or a kid — to want to drop 230 feet. But, there's a lot of crazy people out there."