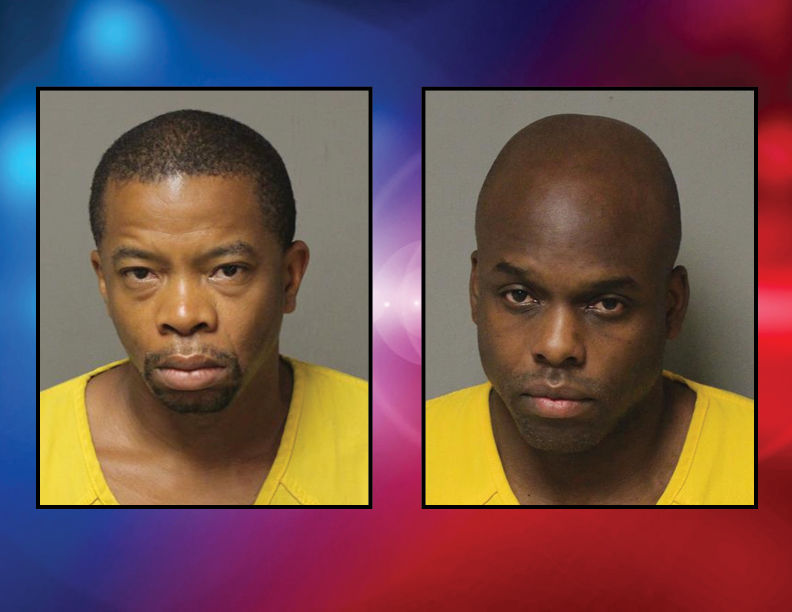 An investigation into drug distribution in Wythe County and a police pursuit in Carroll County landed a pair of Wythe County brothers in jail on Wednesday.
The arrests began when the Wythe County Sheriff's Office's Tactical Team executed a search warrant at an apartment on Cove Road, just outside of Wytheville early Wednesday morning.
Wythe County Maj. Anthony Cline said the apartment was a known narcotics distribution location. During a search of the apartment deputies located suspected methamphetamine and a handgun.
One of the residents of the home, 38-year-old Christopher Leon Brown, a convicted felon, was arrested at the apartment.
Also under investigation was Christopher Brown's brother, 43-year-old Tracy Leonard Brown, who was not at the residence at the time. Cline said the Wythe agency contacted agencies in surrounding counties to let them know they were looking for Tracy.
Later that evening at a safety checkpoint in Cana, Tracy Brown fled from Carroll County deputies, Cline said. After a pursuit, Tracy Brown crashed the car he was driving and took off on foot. He was taken into custody after he assaulted a Carroll County deputy during the foot pursuit, Cline said.
Inside the abandoned vehicle, Carroll County deputies located two pounds of suspected methamphetamine, along with suspected heroin and crack cocaine. Deputies also discovered a stolen High Point pistol and a Smith and Wesson pistol.
Tracy Brown was charged with narcotics distribution, assault on a law enforcement officer, possession of a firearm while in possession of drugs, possession of a weapon by a convicted felon, receiving a stolen firearm, reckless driving, hit and run with an injury and driving on a revoked license.
Christopher Brown is charged with possession of methamphetamine, possession of methamphetamine while in possession of a firearm and possession of a firearm by a convicted felon.
Both brothers are being held without bond at the New River Valley Regional Jail in Dublin.
Be the first to know
Get local news delivered to your inbox!