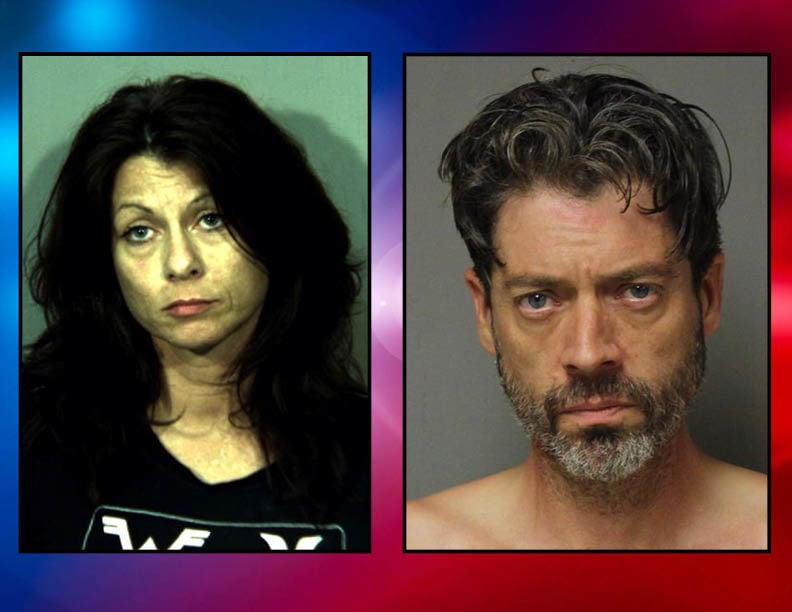 A judge gave Kimberly Dawn Moore two years in jail on Thursday morning, but he told her that her punishment would last a lifetime.
Convicted of child neglect last August in her 3-year-old daughter's 2019 accidental drowning and home living conditions, the 47-year-old Barren Springs woman appeared in Wythe County Circuit Court via video for sentencing.
Prosecutor Meghan Lackey said victim Josie Burleson was five weeks away from her fourth birthday when she died in the New River.
Searchers found the girl's body in the water after Moore and her then boyfriend, who both tested positive for methamphetamine use, reported her missing.
On Thursday, Lackey said Moore continued to use drugs during her brief release on bond after her arrest. Moore, however, has been back in the New River Jail since October 2019.
Lackey also reminded Judge Josiah Showalter Jr. of his disgust at trial when looking at photographs of Burleson's deplorable living conditions, including a feces-filled chamber pot in her room, which was sometimes boarded up to keep her inside.
"It indicates a mother who could care less about her child," Lackey said. "All she cared about was her next high."
The prosecutor urged the judge to go above the maximum one-year-and-eight-month jail sentence suggested in state guidelines. She asked for "a year for every year Josie lived on this earth."
Moore's attorney, though, said more jail time wouldn't bring the victim back or serve the commonwealth's interests.
"She has taken full responsibility in my conversations with her," Kathleen Shell said.
Shell also said a car wreck when Moore was 13 years old began her addiction to painkillers. She said Moore, who has a history of physical and mental health problems, came from a broken family and has had a series of abusive relationships.
She said Moore was "deeply" devastated over what happened to her daughter and asked the judge to stay within the guidelines.
Lackey countered that Moore had a chance to get help with her substance abuse and mental health issues while on probation for a Montgomery County conviction but didn't.
Showalter said the case was one of the saddest he'd heard in his nearly 15 years on the bench.
He said it was ironic that Moore would have a safe place to live after her release – something not afforded to her daughter.
He said Moore, who appeared to sob behind her facemask while the judge was talking, would have a lifetime to remember how she treated her little girl who wouldn't be coming back.
Giving Moore two years to serve, Showalter said he deviated from the guidelines because of "the deplorable conditions that little girl was living in." The maximum sentence was five years.
She'll be given credit for time served while awaiting trial and will be on supervised probation for five years.
Moore's co-defendant, Adrian Neil Puckett, is supposed to enter a plea on April 15.