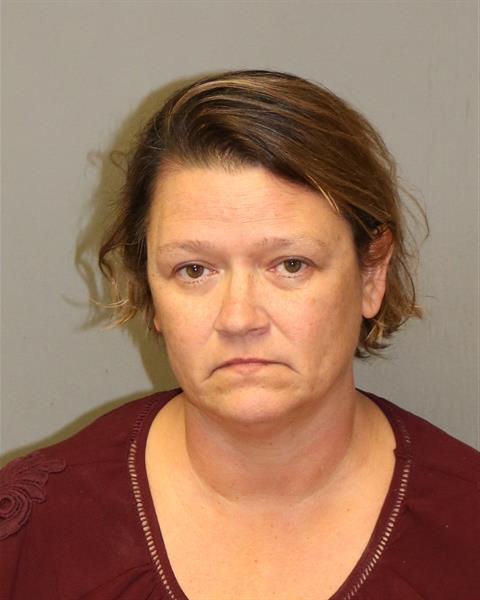 The defense called it a crime of passion.
The prosecution said it deserved punishment.
The end result was prison.
Convicted in June of attempted murder and two other felonies, Tammy Michelle Hounshell got a seven-year sentence on Wednesday morning for trying to gun down her ex-lover in 2019.
At trial, the 49-year-old Wytheville resident said the shooting was an accident, but her ex-boyfriend, Jestin Chrisley, said Hounshell threatened to kill him before and on the day of the Dec. 26, 2019, encounter.
According to evidence, Hounshell went to Chrisley's residence on Dec. 26, 2019, to return a duffel bag.
Later that day, Chrisley tried to drive a UTV to his sister's house when Hounshell followed him and tried to run him off the road.
Chrisley stopped at a construction site, and Hounshell got out and fired twice into his truck cab with a .22-caliber pistol. Chrisley, who wasn't hit, wrestled the gun away and called police.
In June, Hounshell claimed the pistol went off after getting caught up in her shoelace.
On the stand Wednesday, a sobbing Hounshell denied pointing the gun at Chrisley and said the day had "been blown out of proportion." In an August letter to the judge after her conviction, Hounshell said the gun went off when she was trying to get Chrisley to un-cock it for her.
"By no means did I mean for that pistol to go off," she wrote. "I could never hurt anyone."
Testifying on Wednesday, some of Hounshell's friends and family said they were surprised when they heard about the allegations against her.
"She was always kind," said longtime friend Jennifer Tuell. "…I was surprised because it was totally out of character for Tammy."
Hounshell's daughter, Kayla Shumate, said her mother's imprisonment while awaiting trial had been hard on the family.
"She's always talking about her missing us and she wants to do better," Shumate said.
Hounshell's attorney Randy Jones also gave Judge Josiah Showalter Jr. three letters supporting his client.
Arguing that Hounshell snapped after the breakup, Jones said Hounshell, who only had two prior traffic tickets on her record, wasn't likely to offend again. He said she's also had a series of untreated medical problems while in jail.
"Basically he (Chrisley) just toyed with her until she went insane," Jones said.
He urged Showalter to follow the low end of suggested sentencing guidelines that called for around three years behind bars.
Pointing to Hounshell's multiple threats to kill Chrisley and lack of remorse, prosecutor Meghan Lackey asked for the high end of the guidelines – seven-plus years – and possibly more.
"She's tried to play the victim the entire time," she said.
Asked if she wanted to say anything before sentencing, Hounshell said, "I just want to say I'm sorry and I'm glad nobody got hurt."
"We're extremely fortunate the victim of this case was not killed," Showalter said.
After she's released from prison, Hounshell will be on probation for 10 years and can have no contact with Chrisley. She'll receive credit for time served while awaiting trial.