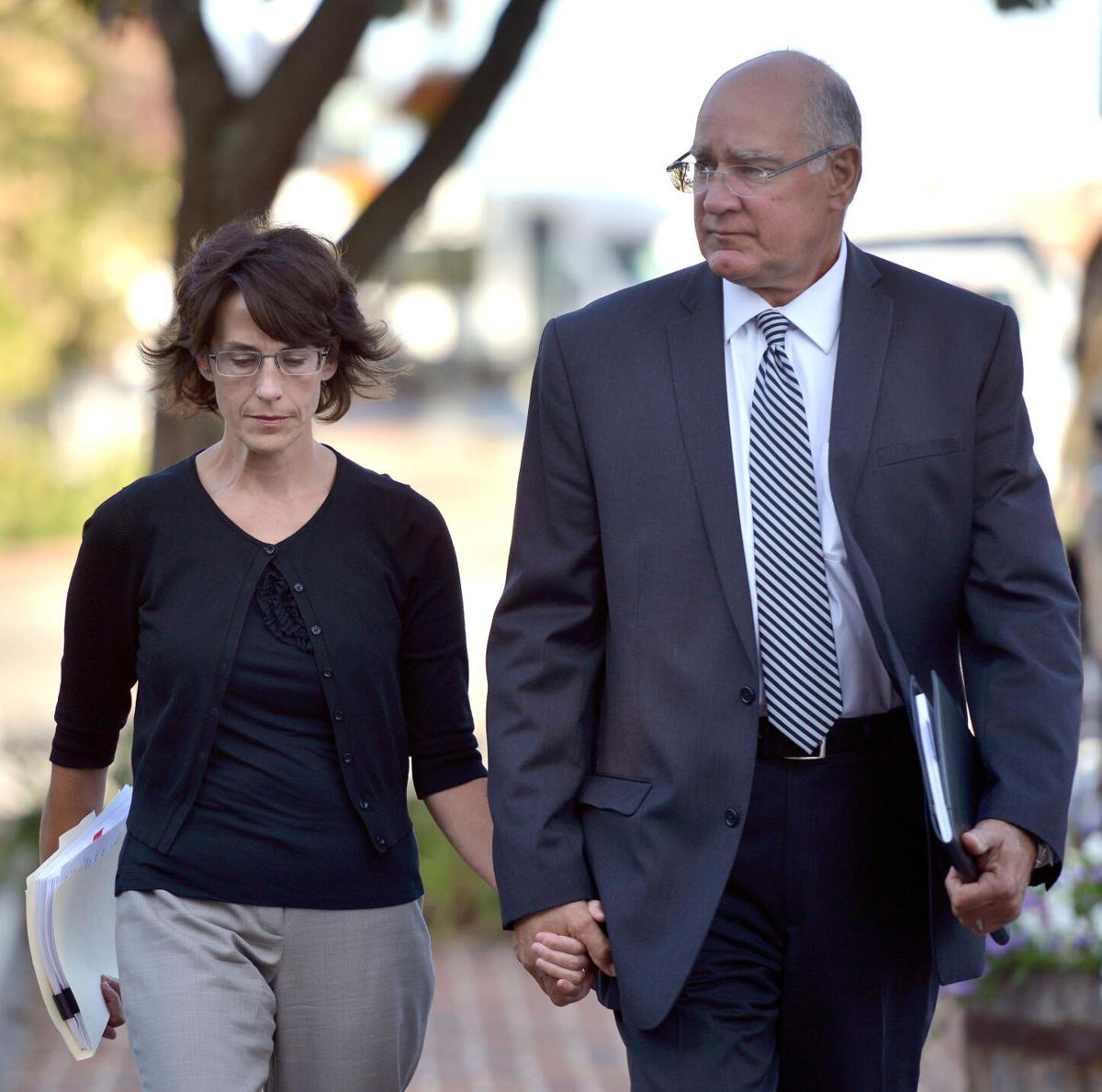 BRISTOL, Va. — The law license of former Judge Kurt Pomrenke has been revoked due to his ongoing legal troubles.
On Dec. 28, the Virginia State Bar Disciplinary Board revoked Pomrenke's license to practice law in Virginia based on his affidavit consenting to revocation, according to a written statement.
"By tendering his consent to revocation at a time when allegations of misconduct are pending, Pomrenke acknowledges that the material facts upon which the allegations of misconduct are pending are true," according to the board's statement.
Pomrenke, of Abingdon, and his wife, Stacey Pomrenke, each pleaded guilty Nov. 6 to a single felony charge of conspiracy to defraud the federal government. The case involves the couple collaborating on a plan for Stacy Pomrenke to falsely claim she had an alcohol problem to gain entry into a residential drug treatment program for federal inmates. That participation ultimately shortened her prison sentence by seven months and one day.
She was originally sentenced to 34 months in federal prison after being convicted in February 2016 on multiple charges, including tax fraud, conspiracy and bribery following a three-year federal investigation into corruption at her former employer, BVU Authority.
Federal prosecutors described the case as a "fraud upon a fraud."
The Pomrenkes contracted with a Michigan-based consulting business that "helps people get reduced prison sentences" by applying for and qualifying for residential substance abuse treatment programs, according to court documents.
At the firm's direction, Stacey Pomrenke reported to prison under the influence then made a series of false assertions to prison officials regarding her purported alcohol dependence. After she was admitted into the program, Kurt Pomrenke agreed to discuss joining the program with other "high profile potential clients," documents show.
Kurt Pomrenke served two months in federal custody in 2018 after pleading guilty to a contempt charge after contacting potential witnesses in his wife's trial. Following that guilty plea, the Supreme Court of Virginia removed him from his position as a city juvenile court judge, and his license to practice law was suspended for nine months.
A sentencing hearing for the couple is scheduled Jan. 26 in U.S. District Court in Abingdon.