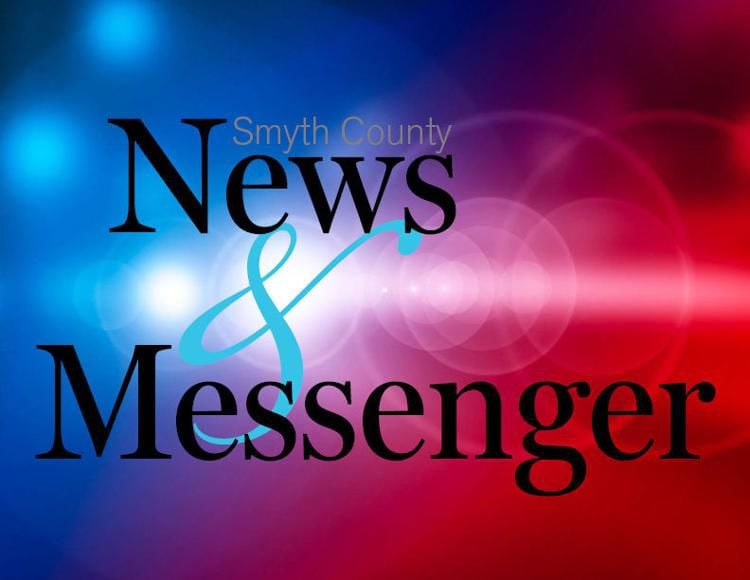 Update- 1:05 p.m. Jan. 13:
This morning, the Chilhowie Police Department issued a press release with updates about the situation. Read the release below:
A stabbing and a commercial break-in just over an hour of each other caused Chilhowie Police Chief Andrew Moss to call in reinforcements Tuesday night.
"All law enforcement agencies in Smyth County have a great working relationship, and we are always ready to answer the call for assistance any time it goes out," Moss said.    
The first incident was called into Smyth County Dispatch at approximately 7:06 p.m., advising that a person was suffering from a stab wound in the 1100 block of W. Lee Highway. Chilhowie Police and Fire/EMS found a person at the residence with a wound to his abdomen.  He was transported by Chilhowie Fire/EMS to Johnston Memorial hospital where he is listed in stable condition.
A second call came in from the 100 block of Morning Glory Lane in Smyth County related to the W. Lee Highway incident. 
Deputies responded to Morning Glory Lane, where they located Jessee McGhee, who was found to have outstanding warrants from Smyth County. McGhee was arrested at that location.  Further investigation resulted in McGhee being charged with Malicious Wounding.  He was transported to the Southwest Regional Jail, where he is being held without bond. Investigation is ongoing in this case.
The second incident came out as burglar alarm in the 1400 block of E. Lee Highway at Chilhowie Drug at approximately 8:40 p.m. 
Smyth County deputies responded from the stabbing scene for Chilhowie Police, who were busy with the stabbing call. Deputies arrived to find the front door glass broken and someone had made entry to the business. 
"At that point we invoked a mutual aid request for investigative assistance from Smyth County Sheriff's Office and the Marion Police Department to assist us with both scenes," Moss said. This case is in the early stages of investigation and no further information is available at this time.
Update- 7:58 a.m. Jan. 13:
Chilhowie Police Chief Andrew Moss said Jessee McGhee, of Chilhowie, has been charged with malicious wounding in the incident. 
The victim is in stable condition, he said.
The incident remains under investigation.
Original story 11:32 p.m. Jan. 12
One man has been hospitalized and police are investigating following a stabbing that took place in Chilhowie Tuesday night.
Chilhowie Police Chief Andrew Moss said the incident occurred around 7:06 p.m. in the 1100 block of Lee Highway.
When officers arrived, they found one man with a stab wound. Moss did not disclose the location or extent of the injury, but said the man was taken to the hospital for treatment.
Two individuals have been taken into custody on unrelated outstanding warrants and are being interviewed regarding the incident, Moss said.
Few details are being released at this time.
While Chilhowie officers were investigating the stabbing, they received an alarm call around 8:40 p.m. at the Chilhowie Drug Company, where evidence of a break in was discovered. Moss said the Smyth County Sheriff's Office is handling that investigation.