DAMASCUS, Va. — Ryland Harrison, a sophomore at Holston High School, said she learned more on a recent biology field trip to the coast than she will ever get from a school textbook.
"Actually seeing and doing really makes things stick," she said.
Harrison is among 60 students from Holston, Patrick Henry and Abingdon high schools who recently immersed themselves in coastal ecology during a trip to the Duke University Marine Lab in Beaufort, North Carolina. They lived on campus for the five-day experience.
The coastal adventure is organized each year by educator Steve Ahn, who is rethinking the way he teaches biology at Holston High School.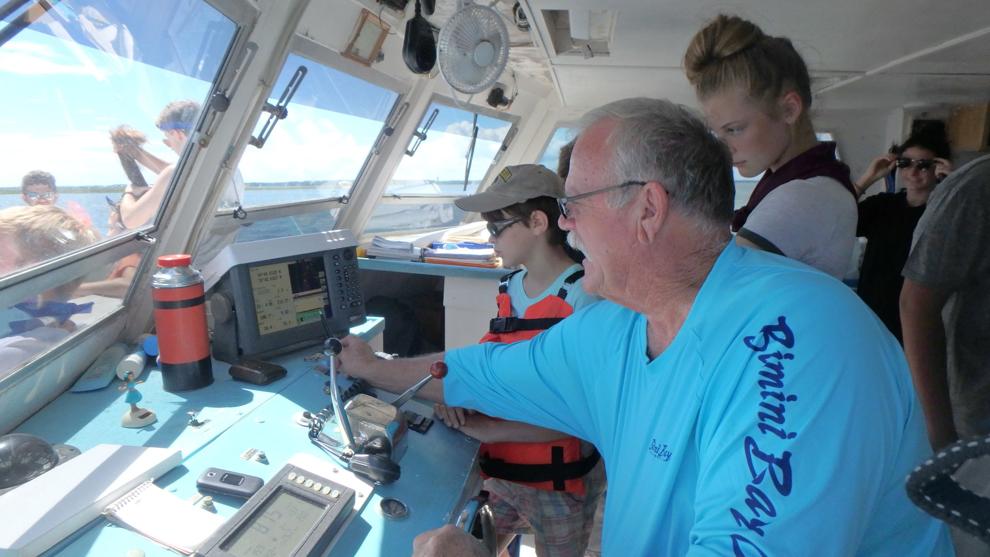 Ahn partners with teachers Eric Hoffman, of Patrick Henry High School, Kim Laws and Paula Nichols, of Abingdon High, and Aaron Napier and Travis Gray, of Holston High, to make it possible for other students in the county to participate.
"For me, this trip is the best form of education. It's totally experiential. There's a huge emotional component because the students connect with young people from other schools, and they do things they've never done or seen before," Ahn said.
"Some of our students have never seen a beach before taking this trip," he said.
That was the case for 15-year-old Deanna Ault.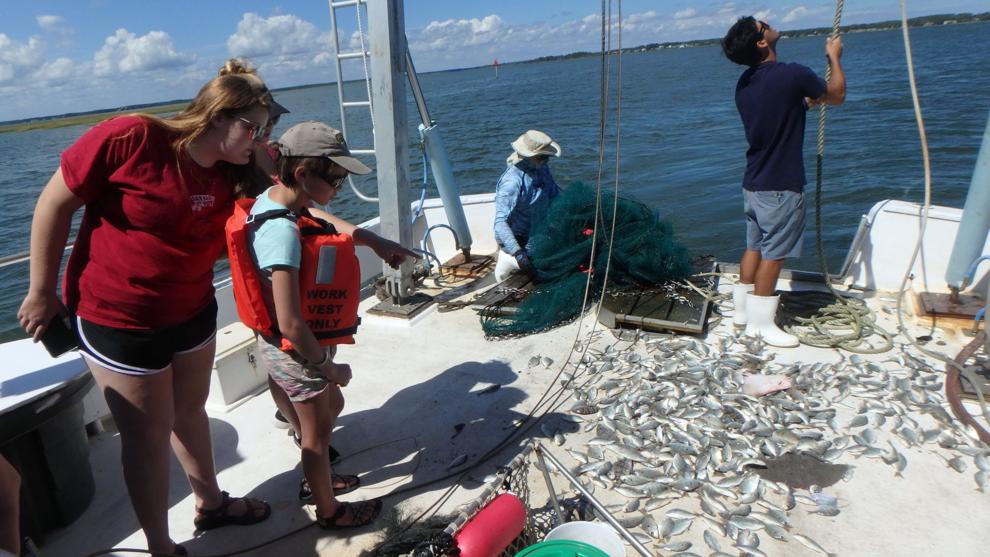 "It was pretty amazing. I had never been clamming. We dug down elbow deep in the mud for the clams, and I found one clam," she said.
The students dug for clams by hand at an estuary, a body of water usually found where rivers meet the seas. After catching as many as 150 clams, the group took the smaller ones back with them to cook for dinner.
"They taste a lot like oysters," she said.
"Clamming was so much fun," said Ethan Gregor, 16. "I think that was my second favorite thing, just putting your hands in the mud and not knowing what you'll find."
His favorite learning experience was observing bioluminescence, the production and emission of light by organisms in the water.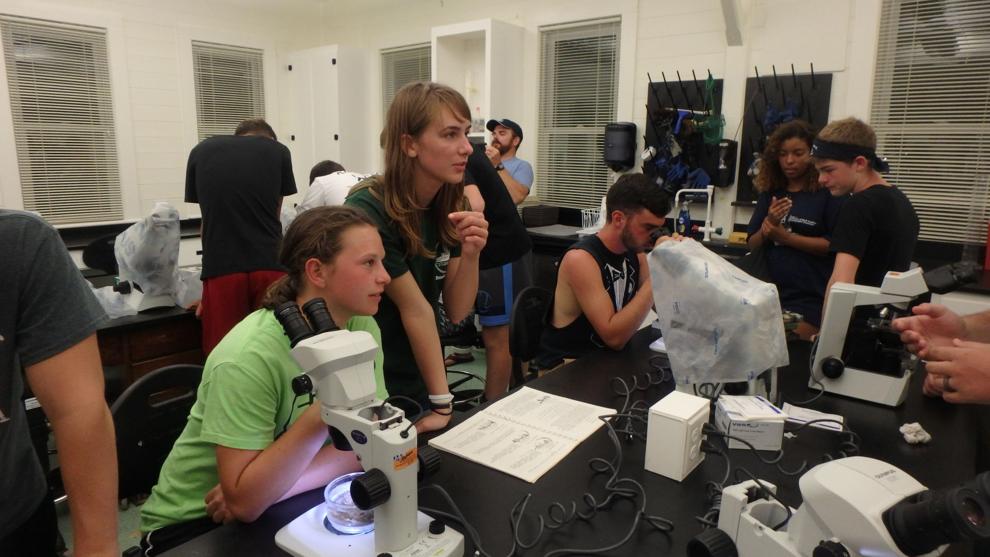 Diana Schmidt, a senior at Holston High, has taken the trip twice. "A lot of students may think of the trip as a week at the beach and just getting away from school, but the trip showed me the practical side of science. It's important to apply knowledge learned in the classroom to real-life experiences. Overall, the trips have made me a more mature and responsible person."
She said her favorite part of the trip was dredging and trawling while aboard a research vessel, a practice where a net is dragged across the ocean floor to catch bottom-living fish such as squid, urchins, seahorses, crabs, fish and even stingrays and sharks.
"Sometimes, we took the fish back to the lab and examined them under a microscope. One of the most important parts of the trip for me was getting perspective from other students. We each bring something different to the table and get to look at things from different points of view," said Schmidt, who is interested in a career in either marine biology or ocean engineering.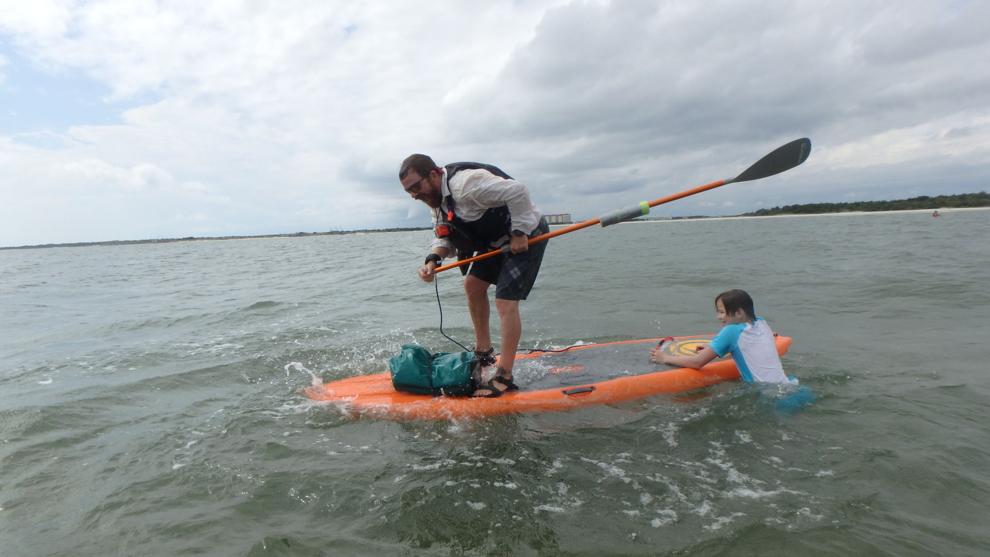 Ahn said trips like this one are rejuvenating for him as a teacher.
"My goal is to open my students up to education. I want them to see that education is so much more than a school building. It's an inherent part of being human," he said.
The teacher confessed that he didn't like biology when he was in school.
"I thought biology was a definition in a textbook," he said.
It wasn't until later in college when he enrolled in field zoology that he realized biology defined the world he lived in.
"That led me to experiential learning. I believe education has to have an emotional component. It's got to hit you somewhere, whether it's joy or fear or disgust or wonder."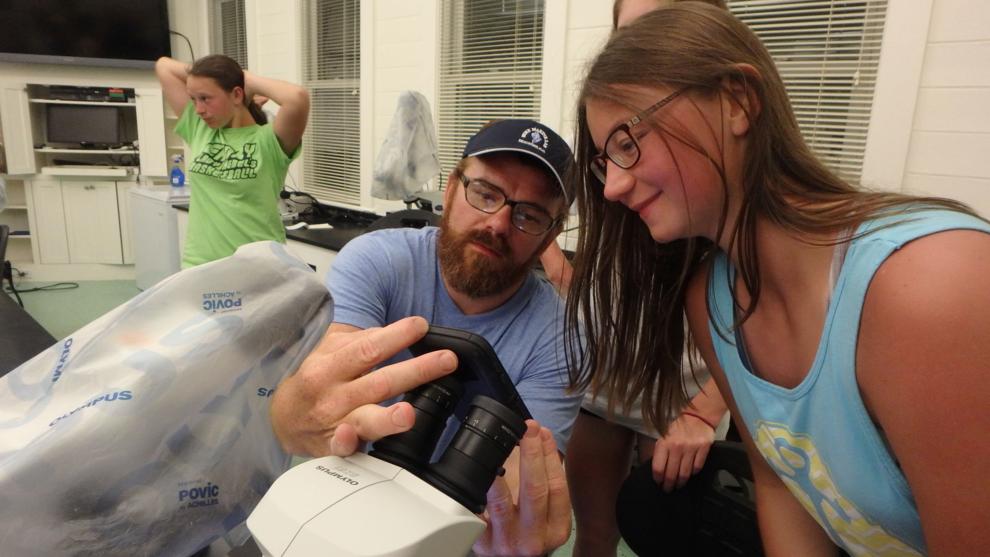 Over the course of the week, the students took a ferry to Rachel Carson Estuarine Reserve, where they explored a protected barrier island, its tidal flats, mud flats and feral horses.
The teachers also planned a ferry trip to Shackleford Banks to see a true, unspoiled barrier island, but a thunderstorm prevented them from going this year.
"We spent time at various types of beaches, such as mud and tidal flats, high beaches with waves, and low energy beaches with no waves," said Ahn.
Before returning home, the students got a lesson in the history of Beaufort, which is home to several sites on the National Register of Historic Places. The students discovered Beaufort's historic district from atop a 1967 English double-decker bus, where they heard tales of pirates and Confederate spies.
Their trip wasn't complete without paddle boarding at the estuary.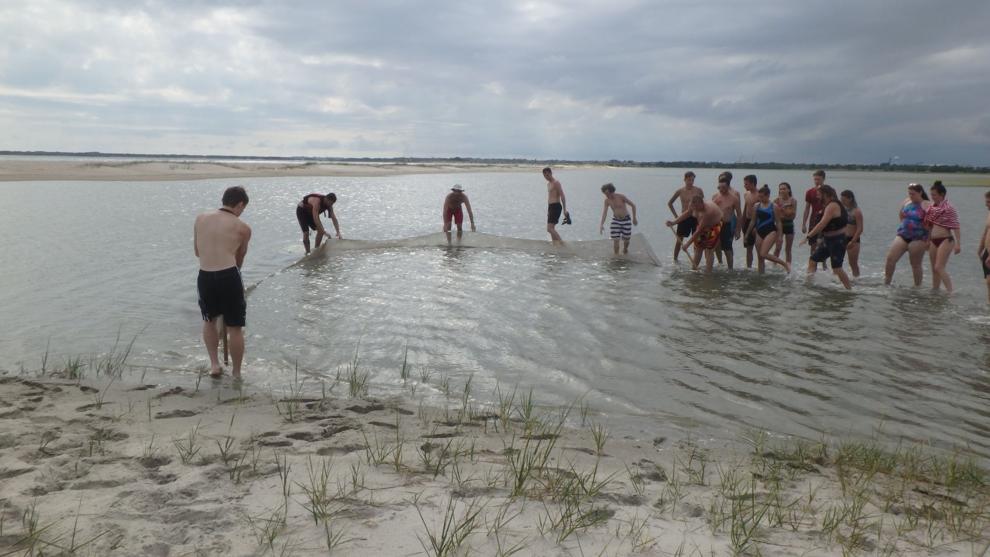 According to Ahn, the Kiwanis Club of Abingdon supports the annual trip with scholarships for students whose families cannot afford the $400 cost for each participant.
Ahn invites those in the community to donate money or become a sponsor of next year's trip by contacting him at sahn@wcs.k12.va.us.
Carolyn R. Wilson is a freelance writer in Glade Spring, Virginia. Contact her at news@washconews.com.