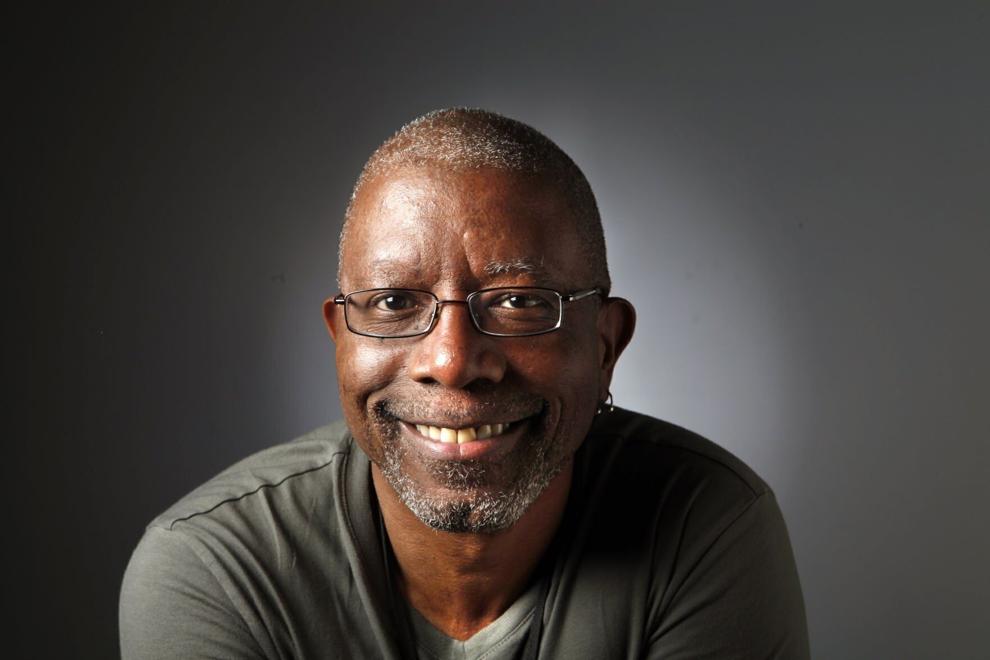 An action at Richmond City Council earlier this month showed the precarious state of social justice, three years after the murder of George Floyd by a Minneapolis police officer on May 25, 2020.
Meanwhile, the former site of the Robert E. Lee monument embodies empty promise.
But after the Lee monument was removed in September 2021, a fence was erected around the circle, stymieing hopes that the site could be reclaimed as a community space.
"That fence is still up as a symbol that this government, state and city government, have no intention of honoring the wishes of Black people in this city and those of us who fight every day for the lives of Black and brown people who have been victims of systemic racism," community organizer Art Burton said Wednesday.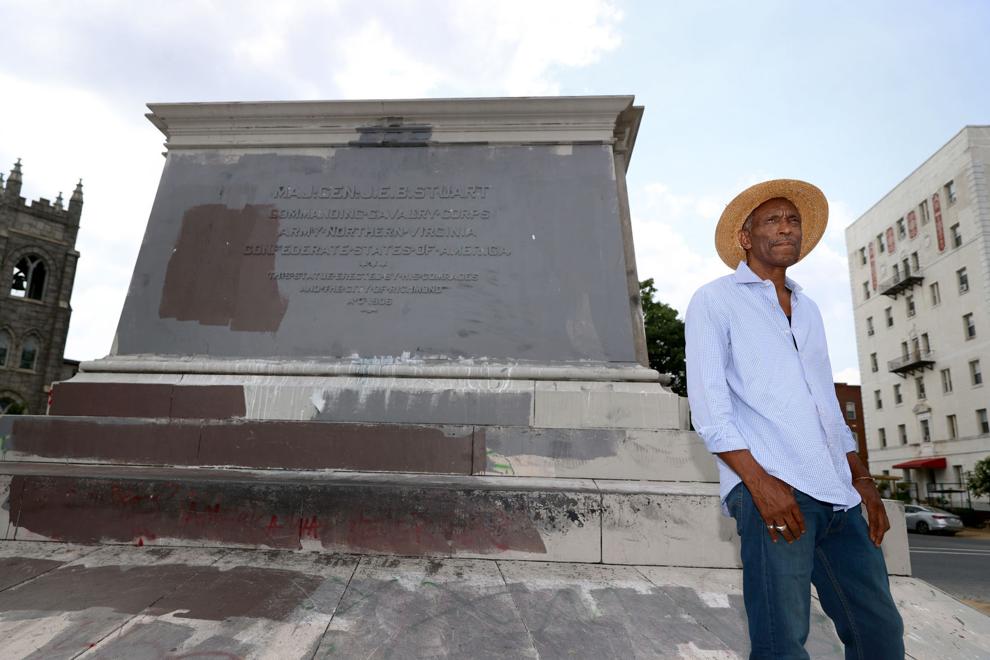 Burton said grassroots activists have been treated with contempt "simply for trying to partner with this government ... in terms of honoring our commitment to move from protests to programs and implement things that were more than symbolic."
Burton and Allan-Charles Chipman, executive director of Initiatives of Change USA, were among several activists who criticized the planned purchase of ballistic shields before the City Council.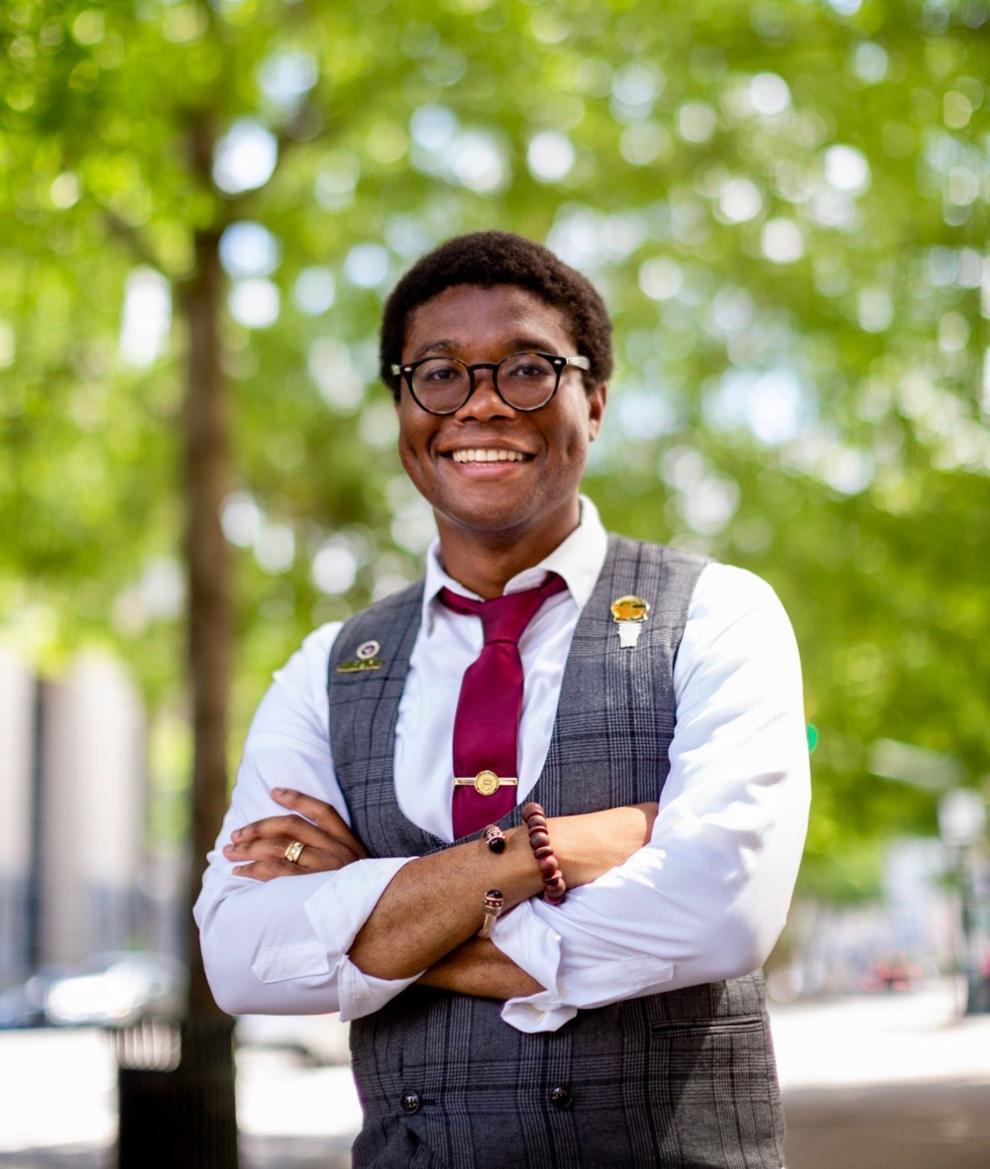 "We have yet found the political and societal will to recreate and change the systems that impact the cruel conditions under which Black people live," Chipman said Wednesday.
The protests of three years ago were a catalyst for real change. Confederate monuments were removed; the death penalty was ended in Virginia. Young Black leaders out of Richmond pushed new boundaries on food justice, environmental sustainability, marijuana justice and health equity, and worked to reclaim the history of Jackson Ward.
But, "We have less of a voice now as citizens in this city in our government than we had before Black Lives Matter," Burton said, citing a lack of access to public meetings and elected officials. "We're further away from a government by the people, for the people now than we were three years ago."
Backlashes to Black liberation and advancement are nothing new; pushback invariably has followed advancement. In the wake of the civil rights movement of the 1960s, Richard Nixon's "Southern Strategy" built a new majority coalition of white voters "by weaponizing the political gains of Black people and rebranding and sanitizing white supremacist politics," says Adam Ewing, an associate professor in the Department of African American Studies at Virginia Commonwealth University.
"What's happening right now is different. The majority of the country — an interracial coalition that includes a lot of white people — support multiracial democracy. This was reflected in the 2020 protests, which brought people into the streets in unprecedented numbers. It is reflected in the elections of 2020 and since, and would be more reflective if not for the destruction of the Voting Rights Act and massive efforts to restrict voting rights by Republicans," he said.
"I don't believe there has ever been a time in U.S. history in which a larger percentage of Americans supported building a true multiracial democracy and moving past our foundational and current status quo, which is white supremacy. What Republicans are doing right now is not building a new majority that can withstand these pressures; instead, they are doubling down on their shrinking coalition and utilizing increasingly extreme and unpopular measures to galvanize and motivate that coalition. It is clear that Republican leaders will embrace anti-democratic means to maintain power until there is no more democracy."
In that way, Ewing said, a more apt historical analogy for what is happening today is the Massive Resistance era following the 1954 Brown v. Board of Education ruling by the U.S. Supreme Court outlawing public school segregation by race.
"As devastating as that resistance was, it was a resistance fought from a position of weakness rather than strength," he said. "And it was defeated by the civil rights movement that did what no reform politician was able to accomplish."
Today, resistance is manifesting itself in the politically contrived opposition to critical race theory, diversity, equity and inclusion, and intense efforts to control what children learn and read about race and gender.
"When people are banning books and trying to suppress the free expression of the truth, they are losing the argument," Ewing said. "We are in an incredibly dangerous moment right now because the people with the losing argument wield enormous power and are willing to break things to maintain power. But we are also in a moment of opportunity if we can mobilize against this threat. I'm fearful that we will descend into authoritarian rule. But the conditions are also there for what Rev. (William) Barber calls the 'third reconstruction.' The story is being written right now, and if the majority pulls together and fights it will win."
Social justice does not move in a straight line, Ewing says; history is more often a result of push and pull.
The white moderate was once scolded by the Rev. Martin Luther King Jr. for asking justice-seeking Black Americans to wait for "a more convenient season." But today, politicians of all stripes work to slow down the clock of progress until a more convenient season — or worse, to turn back the clock altogether.
That clock, at this rate, will turn back to May 2020.
"We're amping back up," Burton said.
"I'm 63 years old. I've been on the field now for 23 years. I have given my whole life to this. I ain't going out sitting down."
The great Curtis Mayfield had a song for moments like this: Keep on Pushing.
Michael Paul Williams (804) 649-6815
@RTDMPW on Twitter