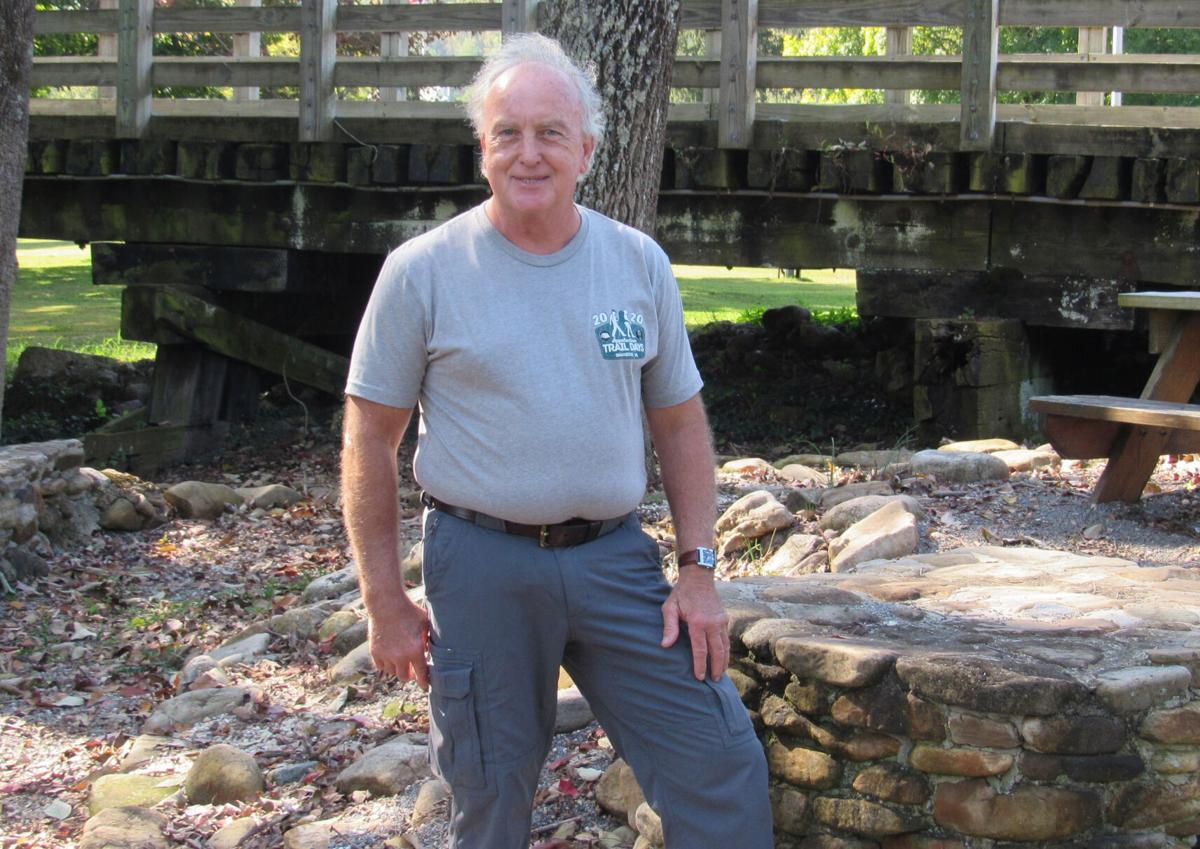 DAMASCUS, Va. — A Damascus town leader who has worked tirelessly for the last decade to build a better community will be honored this fall for being what citizens describe as a "rock in the town."
Tim Williams, former vice mayor, recently stepped down from the Damascus Town Council after devoting years as a driving force behind the town's developments.
Williams will be honored for his many contributions, in particular for creating "tent city," a section of land on the outskirts of town that has been designated for the use of hikers.
According to Damascus Vice Mayor Susan Seymore, Williams has been instrumental in just about everything in town.
"He has nearly single-handedly organized our annual Trail Days. He's the one who oversees Christmas and other decorations in town," she said.
His volunteer work will be recognized with a plaque that will be erected at tent city.
A blessing
Williams, 66, humbly talked about his passionate commitments to the Southwest Virginia town, a place he calls a blessing for his family, whose members reside in the downtown area.
"I'm like a turtle on a fencepost. I didn't get there all by myself. I had lots of help," said Williams, crediting the extraordinary team work in town for making things happen.
As former chairman of Appalachian Trails Days, Williams was instrumental in creating a park area at trestle 16 at the red caboose in town.
His first mission was to clear a space that would allow access to Laurel River for a fly-fishing demonstration.
A heap of concrete slabs, covered with poison oak and brush, was cleared, exposing materials needed to build steps from the Creeper Trail to the river. A rock wall that runs under the railroad trestle was patched and cleaned. An old tree stump that had been covered with debris was made into a base for a flower pot. A picnic table was added to complete the new park along the river.
The task inspired him to do more.
"In doing so, it looked so good that I didn't stop. I spent about another seven months prior to Trail Days cleaning by hand another area by the river on the other end of the town park," said Williams. "You couldn't see the trees for the brush and poison oak vines. I hauled two truckloads of vines, some as long as 50 yards."
It turned out to be a scenic spot for Trail Days and families in town who enjoy it as a picnic spot, he said.
"We turned a trash heap into this," said Williams, pointing to the small park. "We only bought two small evergreen trees for the area. Everything else was there, but covered up.
"Damascus is a beautiful little town. We're nestled at the bottom of the mountain with two streams running into town. It's a naturally beautiful place. My philosophy is to not change it but to take what we have and make it better."
During his retirement, Williams will continue to work on an area at trestle 17, where a campground will be created for the Boy Scouts in town.
According to Williams, the town is losing an existing Boy Scout campground at Mill Dam due to the town's phase two of the downtown revitalization that is creating a pathway into town off the Creeper Trail.
"When the campground project is complete, it's going to be a real bright spot for the future of Damascus. If these young folks come here as scouts and have a good time, they'll want to bring their families back one day.
"It only makes sense to utilize what we have in town and promote the future of the town," he said.
A born leader
Williams has dabbled in many careers, primarily working in business for most of his life. Being a leader in the community, he said, just comes naturally.
The Holston High School graduate earned a degree in physical education from Berea College in Berea, Kentucky, in 1979, but instead focused on the world of business. After graduation, he managed an ice cream and convenience store in Berea. Later, Williams and two of his college professors bought a Kentucky Fried Chicken franchise in Norton, Virginia. The franchise was sold in 1985 before Williams decided to move back to Damascus.
"When my wife, Joni, and I moved back to Damascus in 1986 to raise our sons, I took what work I could find. I made socks at the hosiery mill in town for a while. I cooked at a nursing home in Mountain City, Tennessee, for a year," he said.
Passionate about helping others, Williams joined the Damascus Volunteer Fire Department in the late 1980s, often dropping his work as a butcher at the Minute-Ette grocery store in town to answer a call. He spent a decade at the Fire Department.
From 1987 to 2010, he worked as a staff assistant for former U.S. Rep. Rick Boucher, traveling with the congressman to events throughout the 9th District of Southwest Virginia.
In 2012, Williams was elected to the Damascus Town Council, which allowed him to make a difference in the place he fondly calls home.
"You can't export the tourism we have here. Our trails are here to stay. As long as we maintain those resources, the future will be bright for Damascus," said Williams, who said he will continue to volunteer in the town.
"On my back porch, I can watch mountains change colors and the trees bloom out in the spring.
"It's the best thing in the world."
Be the first to know
Get local news delivered to your inbox!