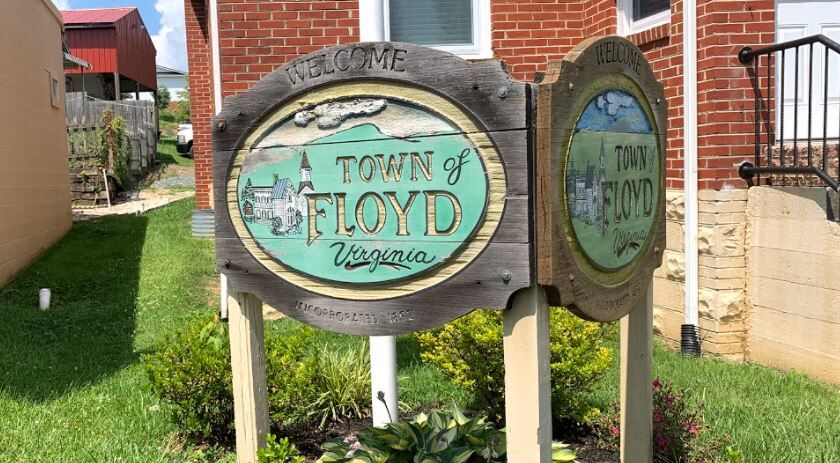 Following a brief business period and four closed sessions Thursday evening, Town Manager Kayla Cox announced she has resigned from her position, effective Dec. 24. Her resignation follows that of Town Clerk Katie Holfield, who exited Oct. 27.
She said Nov. 19 the decision to leave was based on what is best for her family, and added she has "always brought her personal values to the job."
"I've always tried to treat everyone the way I would want to be treated and be as fair as possible," she explained, noting the numerous hats town managers often have to wear and her desire for a change of pace.
Cox assumed the role of town manager in January 2015 and worked in Floyd County administration before joining the Town of Floyd team, as did Holfield.
She said the recent election season added an additional layer of stress, and, "now it's time to move on."
Holfield shared with Council on Oct. 21 her reasons for leaving, openly agreeing with Councilman Bruce Turner, who said, "It seems like the more you say the worse it gets… I don't know why anyone wants to be in politics."
Holfield said Oct. 21 politics "is the number one reason why I'm leaving… And, this is why I will no longer work in local government and have to deal with this crap on a daily basis."
Cox's last day of being town manager will be Dec. 24.
Mayor Will Griffin said Nov. 19, "We've always tried to treat the business of town like a family, and that includes getting out of someone's way when they make a decision that is best for them."
Griffin noted there hasn't been turnover in either position for four years and called losing both Holfield and Cox in quick succession "a tremendous loss."
Two of the closed sessions Nov. 18 involved interviewing candidates for employment as Town Clerk, and the third involved discussion for the performance, duties and salaries of the Clerk and Town Manager positions, Cox said after the meeting.
The final closed session revolved around the ongoing lawsuit presented by David Whitaker, who is also a councilman, to the Town Council because of the town's Zoning Ordinance and temporary sign limit.
Following the closed sessions, Council recessed the meeting to Monday, Nov. 22 at 5:30 p.m., for the sole purpose of entering a closed session to discuss personnel matters.
The next regular Floyd Town Council meeting will be at 5:30 p.m. on Dec. 2, at W. Skip Bishop Town Hall in Floyd.