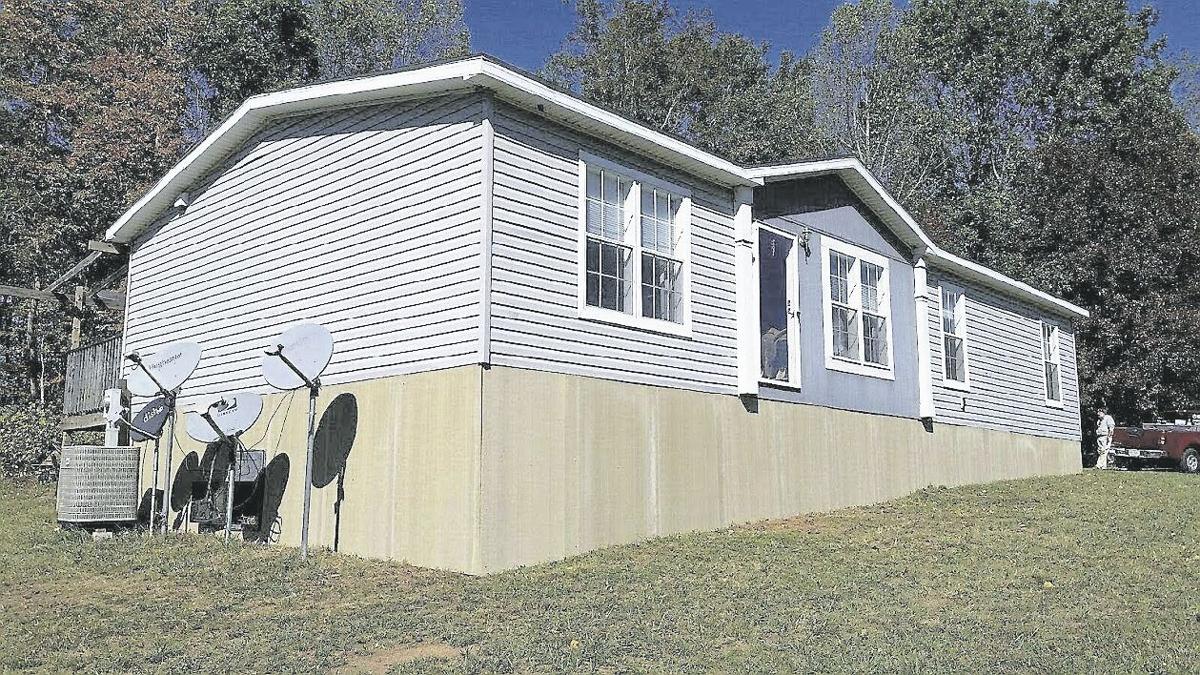 On Aug. 11, it was announced that Floyd County had received a staggering $1.1 million grant to rehabilitate 15 homes throughout the county. The Community Development Block Grant will be administered by the Virginia Department of Housing and Community Development.
Floyd was the only applicant in the state to receive money for a "scattered site" housing rehab project, where qualifying homes aren't necessarily in a single neighborhood or geographic area. Homeowners in all five voting districts of Floyd County will be served by the project. According to Community & Economic Development Director Lydeana Martin, Floyd's success in securing the money is due to widespread community investment and teamwork.
"I'm so excited. It's so competitive," Martin said during a recent interview, listing off various organizations that deserved credit for the grant application's success. "I give all the credit really to FISH (Floyd Initiative for Safe Housing) for having raised (housing) as a huge need in the community…It was a huge undertaking to apply for this," she said.
Martin also mentioned Jennifer Wilsie at the New River Valley Regional Commission, who will help administer the grant; the Southeast Rural Community Assistance Project, Inc. (SERCAP), that assessed the needs of various homes in the county and contributed matching funds; New River Community Action (NRCA), that contributed housing counselor consultations; the weatherization program at Community Housing Partners; the Renovation Alliance and TAP (Total Action for Progress) in Roanoke.
"I, of course, need to say that the county put in some money (too) to help us do some assessments, and they're waiving building permit fees," Martin added. "It's really important to the funder to see that the locality is really supportive of the project. No matter how many other people you have at the table, if you don't have some local dollars in it, it sometimes rings hollow," she explained.
Susan Icove and her dedicated band of staff and volunteers began to raise awareness of Floyd County's housing shortage three and a half years ago, when they launched FISH. "It was super hard to find any affordable housing and there were so many homes in disrepair," Icove explained. "We felt like maybe we could try to make a dent in that."
Since its inception, FISH has worked to educate folks in Floyd about problems with the local housing market and those who are suffering as a result of dilapidated or unsafe housing. But education is only one piece of FISH's mission, the other half of which is much more hands-on—since 2017, FISH volunteers have done minor repairs in more than 30 homes. In general, FISH focused on projects that could be accomplished in two days or less, and that cost less than $1,500. The group alone did not have the capacity to do more.
However, all the connections FISH has built and local residents they've visited, interviewed and counseled in the past three years have proven fruitful for the county. That work laid the foundation for the county's housing rehabilitation grant application. "We were the support staff, so to speak," Icove said. "We had volunteers from FISH going into the community…and then tried to have an application that showed there was such a variety of need in the county, and it wasn't in one location," she said.
Icove said FISH made contact with low-income residents through a variety of means, including tips from NRCA or residents' fellow church members. Martin said that although Floyd County received money for a "scattered site" project, meaning the households that will be served aren't clustered in a particular area, there is a through line for beneficiaries. "Elderly, disabled and households with kids were all given somewhat priority in the process," Martin explained. Over the next two years, the county will lend out the money it received to homeowners at 0% interest for projects that either significantly repair or entirely replace existing structures.
Participants are asked to sign 10-year loan agreements, Icove explained, but since the money was granted to the county, the loans are very low-risk for the lender and monthly payments are proportional to a participant's ability to pay—no one will be asked to contribute more than 25% of their household income.
"Whatever we can collect (on the loans), the money that comes into the county stays in a pool of money that we can do more repair work with," Icove said. "It's the gift that keeps on giving." Furthermore, if the county successfully executes the housing rehab project, Martin said, it can reapply for more funding at the end of this two-year period.
Both Icove and Martin said the root problem with housing accessibility in Floyd County is scarcity. There isn't enough affordable housing to serve the low-to-moderate income population in Floyd County. "Seventeen percent of the county lives in manufactured homes," Icove said. "And they are just falling apart." In addition, home builders and contractors that are investing in Floyd are building mostly high-end or luxury houses, which folks in Floyd can't afford.
Asked whether fixing up or replacing these 15 homes could impact the overall housing market in Floyd, Icove's response was measured: "It's inch by inch. How much of an impact can we really have?" However, she said helping even one family feel better and safer in their home is a victory. "It's small…but it's better than nothing," she said.
Martin predicted that Requests for Proposal on the home renovations would be posted sometime next spring, and construction would begin soon afterward.
Be the first to know
Get local news delivered to your inbox!