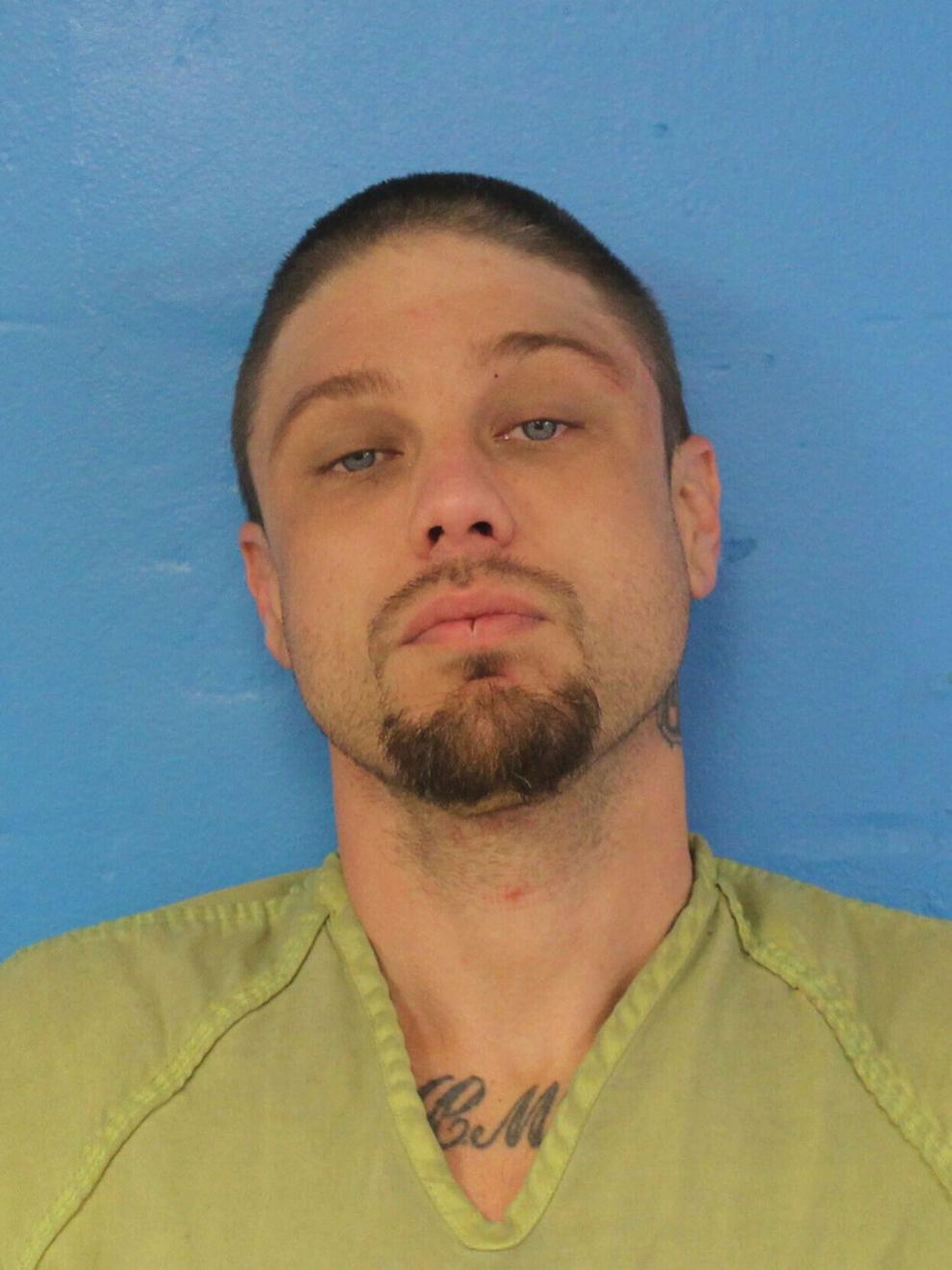 The South Carolina man arrested hours after the shooting death of a Big Stone Gap police officer has now been charged with murder.
Michael Donivan White, 33, of Cross, South Carolina, was indicted last Monday by a Wise County grand jury in the death of Officer Michael Chandler on Nov. 13, Chandler's 29th birthday.
White is charged with aggravated murder of a law enforcement officer, plus a dozen other charges, Wise County court documents show. Aggravated murder is a Class 1 felony in Virginia that calls for a mandatory minimum sentence of life in prison.
White was taken into custody shortly after 8 p.m. on Nov. 13 by members of the Kingsport Police Department SWAT team, patrol and investigations division, the U.S. Marshals Service, the Wise County Sheriff's Office and the Bristol Virginia Police Department.
Initially, he was arrested on a probation violation warrant at the Travel Inn, in the 800 block of Lynn Garden Drive in Kingsport, roughly an hour south of Big Stone Gap, according to the Virginia State Police.
White is also charged with felony murder — which, if convicted, carries a sentence of up to 40 years in prison. Other charges against White include shooting or stabbing in the commission of a felony; selling Schedule I and Schedule II controlled substances; possession of a gun while possessing the named drugs; use of a firearm in commission of a felony; being a convicted felon in possession of a gun; felony possession of ammunition; shooting in a public place; reckless handling of a firearm with serious injury and misdemeanor counts of disorderly conduct and brandishing a firearm.
Chandler was shot sometime after 4 a.m. while responding to a welfare check call at a vacant house on Orr Street.
When Officer Chandler arrived at the Orr Street residence, he encountered White in the driveway, police said. It was during this encounter that White shot Chandler, according to the Virginia State Police.
A Wise County Sheriff's Office deputy was first to arrive on the scene and found Chandler lying unconscious in a ditch along the driveway to the residence. His patrol car and another vehicle were both at the scene, but White had fled on foot, according to the State Police.
Chandler was transported to Norton Community Hospital then later flown to Johnson City Medical Center, where he died at about 7 p.m.
More than a thousand people came out to honor Chandler during a memorial service at the University of Virginia's College at Wise.
The investigation into the fatal shooting remains ongoing as the Virginia State Police Bureau of Criminal Investigation's Wytheville field office continues to pursue evidential leads and new tips, according to the statement. The VSP still encourages anyone with information to contact them at 276-228-3131.
The man who initially requested the welfare check is cooperating with the ongoing investigation, according to the VSP.
White is being held without bond in the Southwest Virginia Regional Jail in Abingdon.