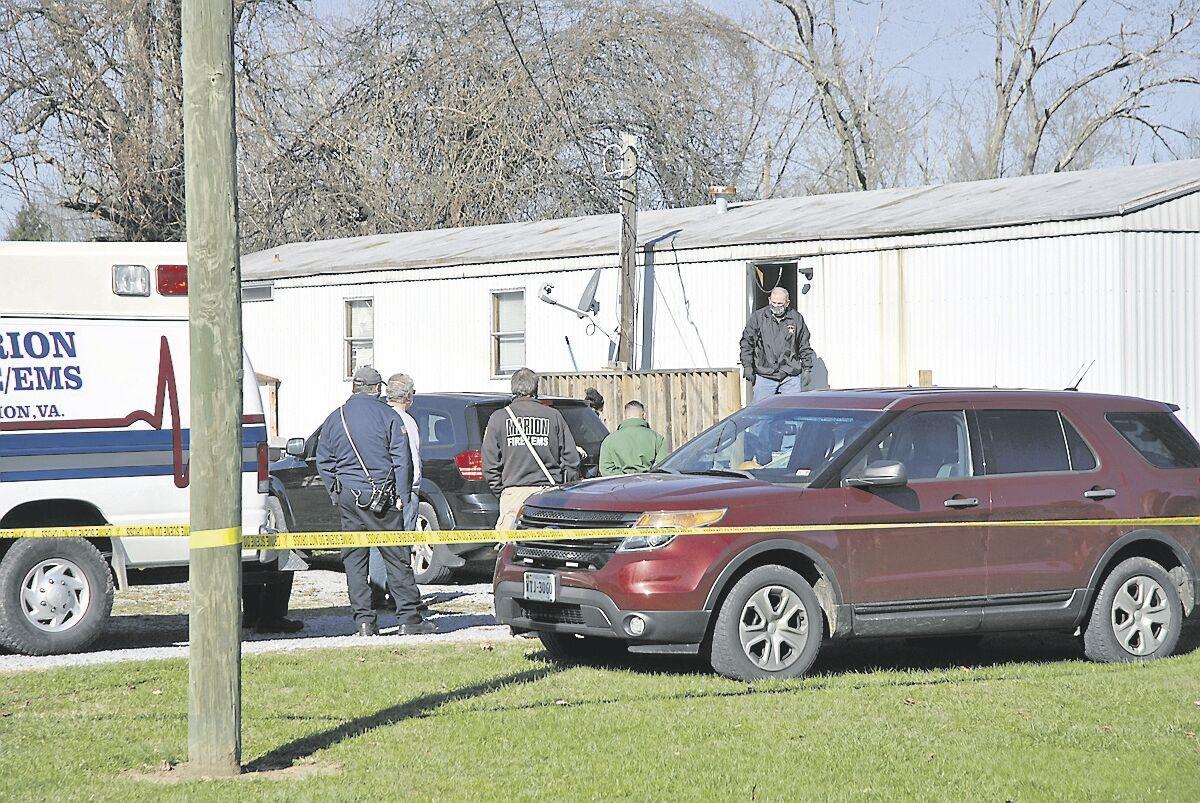 Three people were found dead and another seriously wounded Friday in the Thomas Bridge community following an early morning apparent murder-suicide.
According to Smyth County Sheriff Chip Shuler, a call came in around 6:15 a.m. Responders found the three deceased and one injured person in a trailer at 117 Harley Road just off Thomas Bridge Road.
Shuler said on Friday afternoon that the incident appears to be a homicide-suicide involving a 27-year-old female and two children, ages 3 and 10. Another child, 6, was in critical condition and was flown to Johnson City Medical Center. Another child, 8, escaped the scene.
The preliminary investigation shows that the adult female committed the homicide, Shuler said, and there are no additional suspects.
The bodies of the deceased were transported to the Office of the Chief Medical Examiner for autopsies and the investigation will continue pending a report. No names were being released pending notification of family members.
Shuler would release no details about the manner of death.
Two neighbors commenting on the situation said they were shocked by what happened.
Billy Campbell, who lives in a trailer behind the victims, said he knew them but not well.
"We weren't tight. They kept to themselves," Campbell said. "My wife, she talked to them a lot."
"I couldn't believe it," he said. "Everybody knows everybody here. It's a tight-knit community."
Campbell said his cousin owns most of the land in the neighborhood and rents property. He said the family of the victims had lived there longer than he had.
"The kids were way little, good kids," he said. "I am just shocked."
Another neighbor who lives next door, Terry Hutton, said the family was quiet.
"I'm surprised," he said. "Something must have triggered it."
"This is a good neighborhood," Hutton said. "It really is. A good place. Nothing like this has ever happened."
"I'm surprised, I really am," he said. "The neighbors around here help each other. I know the people. I was shocked."
Smyth County School Superintendent Dennis Carter said that Oak Point (Adwolfe) and Saltville elementary schools and Northwood High School in Saltville were put on a brief soft lockdown as a result of the incident.
Be the first to know
Get local news delivered to your inbox!