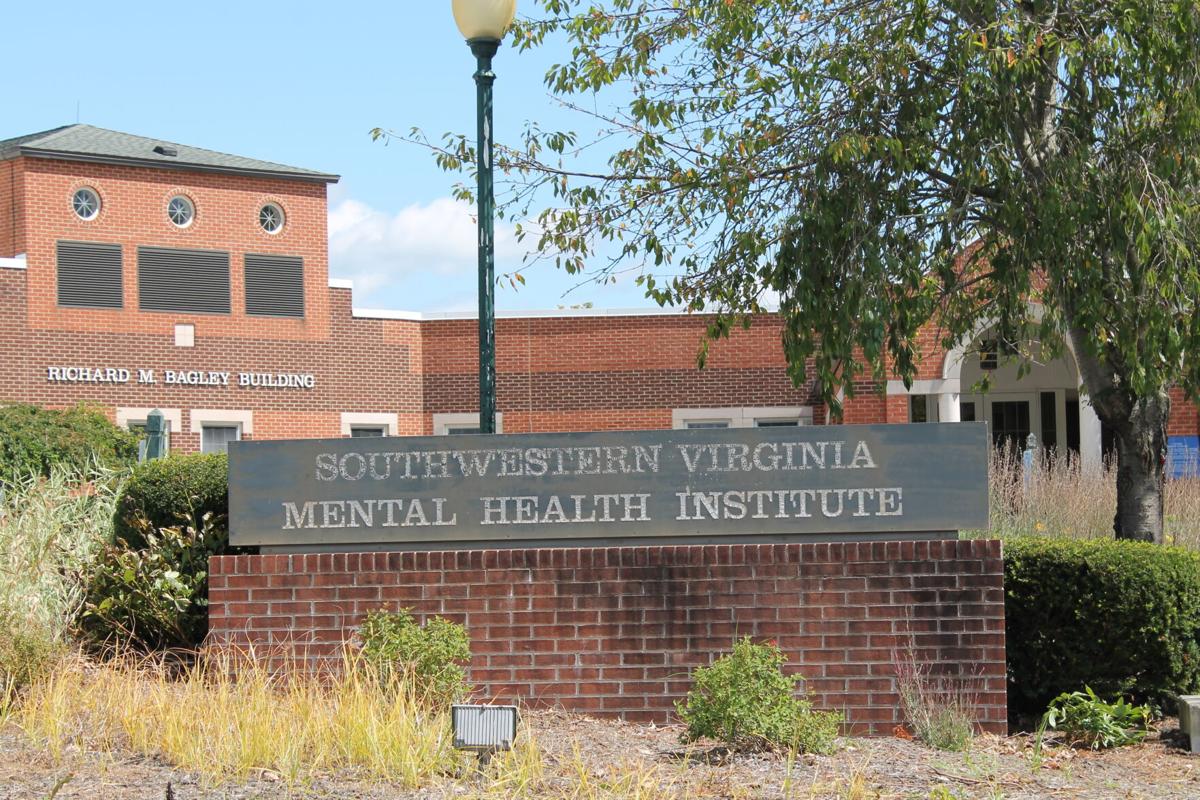 The Virginia Department of Behavioral Health and Developmental Services confirmed a coronavirus outbreak at the Southwestern Virginia Mental Health Institute in Marion.
Thursday afternoon, DBHDS spokeswoman Lauren Cunningham said the facility currently had 10 staff members and two patients who have tested positive for the virus. Results for two additional staff members and one patient were pending, she said.
DBHDS's infection control strategies include isolating patients who are positive and quarantining those who have been exposed but whose status is unknown, Cunningham said. All patients admitted to state psychiatric facilities are tested for the virus, she said, and those who refuse testing and don't have symptoms are monitored in quarantine.  Additionally, all patients are monitored daily for symptoms and those with chronic medical conditions, including the geriatric population, are checked for fever and other symptoms up to three times daily.
"The mitigation techniques implemented over the past several months are designed to minimize the likelihood of virus transmission among staff and patients/residents at our facilities," Cunningham said.
In mid-August, DBHDS gave guidance to all state psychiatric hospitals, advising that any staff members who test positive for the virus should stay home.
That guidance came down after staff at the Southern Virginia Mental Health Institute in Danville were told by the facility's chief operating officer in an email that they should come to work if they tested positive but did not have symptoms, according to a Danville Register & Bee report.
Staff at the Marion facility said they received a similar email.
When asked if that had been OK'd by DBHDS, Cunningham said, "DBHDS has issued specific guidance for all facilities requiring any staff who is positive for COVID-19 to isolate and should not report to work."
Cunningham said the 10 staff members who tested positive and those awaiting test results are self-quarantining at home.
"Temperature checks are taken of all staff to ensure they are not running a fever and self-quarantine is mandated for any staff who had to take a test for COVID-19," she said.
The facility, which reported Smyth County's first case of the illness in a staff member back in March, has had a total of 10 staff members and one patient to recover from the virus as of Sept. 2, according to the DBHDS COVID-19 tracker. No deaths have been reported.
In regards to an outbreak at Valley Health Care in Chilhowie, facility administrator Jason Lindsey said all residents and staff were doing well. On Monday, he reported that six residents and five staff members had tested positive the previous Friday. Additional cases were discovered after all staff and residents were tested on Tuesday and Wednesday, he said. The additional cases were not yet reflected on the Virginia Department of Health's long-term care facility outbreak database by press time.
In total, Smyth County reports 297 cases of the virus, with 27 hospitalizations and five deaths.
Concerned about COVID-19?
Sign up now to get the most recent coronavirus headlines and other important local and national news sent to your email inbox daily.