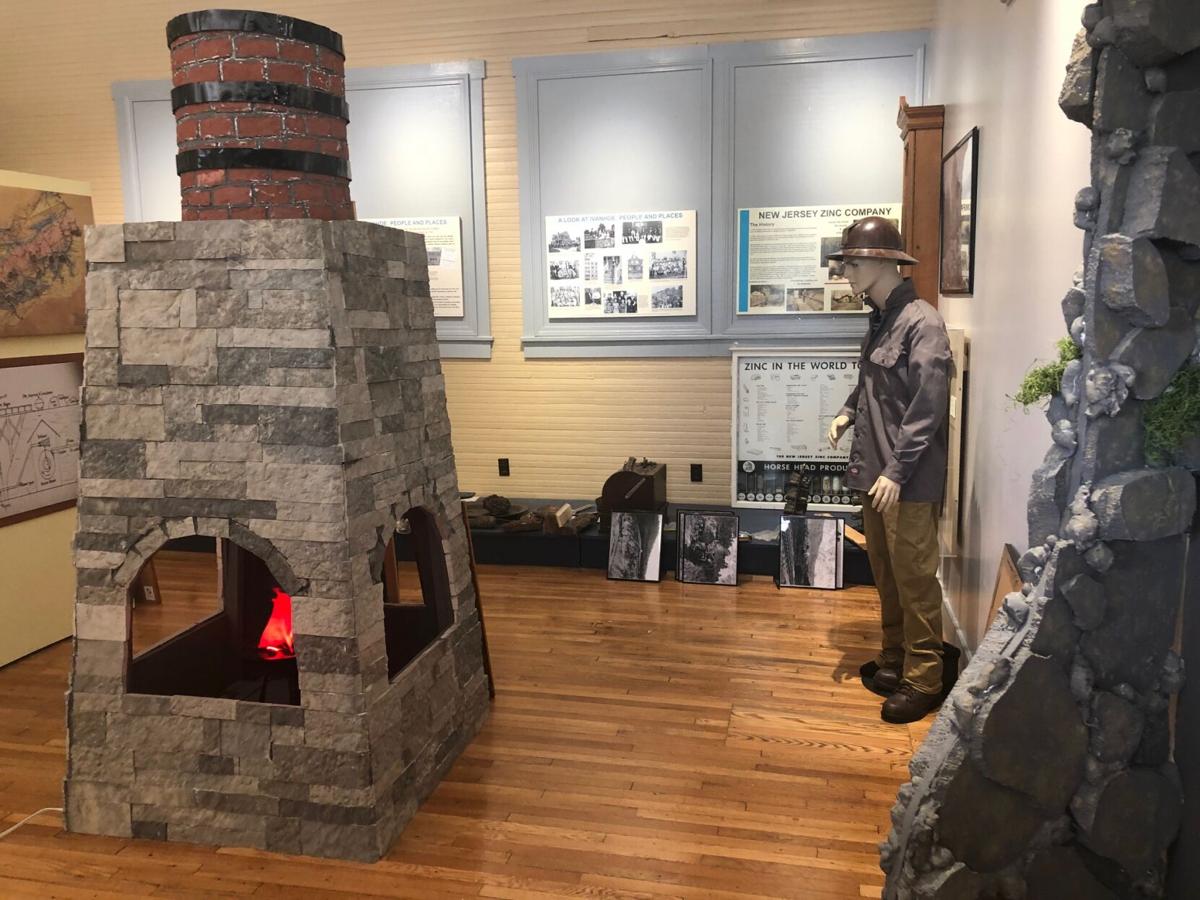 The Thomas J. Boyd Museum reopens on Sept. 5 with new exhibits, including information on mining in Wythe County and examples of local folk art in the form of handmade toys and buildings created by the late Harlan Clemons of Wytheville.
Also during the reopening, there will be a downtown scavenger hunt and a book signing by local author and Wytheville tourism director Rosa Lee Jude.
The museum has been closed for about three months because of the coronavirus. All town museums have been cleaned and sanitized to meet COVID-19 requirements. In addition, visitors and staff must wear face coverings and stay six feet apart. Hand sanitation stations have been placed throughout the buildings.
"We are very excited to be opening our Museums to the community again and want to reassure everyone that we have done and will continue to do everything possible to provide them with a safe and enjoyable experience," said Frances Emerson, Wytheville's director of museums. "We utilized these months when we've been closed to make major adjustments in our operations and facilities following the state and federal guidelines for the COVID 19 safety requirements."
While the local museums were closed, staff members used the opportunity to create new exhibits and activities that focus more on local history and community and contain more interactive components.
Emerson said the goal is to transform the Boyd Museum into the town's most interactive museum with in-depth exhibits and information about a wide variety of topics, including new exhibits on mining, woodworking, local folk art by Harlan Clemons, energy production, general stores, the evolution of the local phone company and the life and importance of bees.
Inside the Boyd, visitors will see an admission ticket area to their left. There, guests also can purchase the popular town ornaments and building replicas, along with books on local history. Nearby, is the new exhibit on local mining, complete with a replica of an iron furnace like the ones that dot the landscape in the areas around Speedwell, Cripple Creek and Austinville.
The mining exhibit is an expansion of a smaller exhibit the museum staff created at the Heritage Preservation Center after hosting the Smithsonian's traveling exhibition, "The Way We Work," several years ago.
The rich mineral and natural resources of Wythe County were the reason that people settled here and the mining and related industries in Austinville and Ivanhoe and the iron furnaces in Speedwell and Cripple Creek were major employers, Emerson said.
The mining resources and industries led to the creation of thriving communities that were negatively impacted when those businesses shut down.
"It is important to preserve and tell this story and we will do that through first person stories, pictures, objects, and some exciting new displays – including a reproduction mining entrance and iron furnace – constructed by our very creative museum team," Emerson said.
Iron mined in Wythe County iron played a critical role in the development of America. From the mid-1700s until the mines closed in 1981, Wythe County produced and shipped out enormous amounts of iron and iron ores, valued in the millions of dollars, used to build bridges, buildings, industrial and farming machinery and railroads.
In addition, iron and manganese mined in the county played an important role in the expansion of the American steel industry. An essential ingredient in the production of steel, Wythe County manganese was in great demand. In the 1880s Virginia was the largest producer of manganese in the United States. Manganese was last produced in Virginia in 1959.
The area produced lead and shot used during both the Revolutionary War and the Civil War.
"The mines were intact during the American Revolution; that's what a lot of people don't know," said Michael Gillman, the museum's coordinator of heritage sites and programs.
Troops loyal to the British crown tried to take control of the county's mines three times.
"They failed three times," Gillman said. "We had a good militia here guarding the mines."
Also on the first floor, visitors can learn more about local history and information about those who contributed to the history of Wythe County, like Col. John T. Toland, the Union officer who led the Battle of Wytheville in 1863. Under fire from local residents, Toland refused to dismount, saying, "The bullet that can kill me has not been made." He reportedly died in the first 10 minutes of fighting. He was buried in East End Cemetery before his family retrieved his body and took it back to Union territory.
There's also information on Civil War heroine and Tazewell County resident Molly Tynes, who on the night of July 17, 1863, overheard a messenger describe a planned attack on Wytheville. The 26-year-old jumped on her horse and rode 44 miles through the night, over four mountains, telling everyone on her route that Union forces were one their way.
The museum's first floor is also home to the town's popular exhibit on the polio epidemic in Wytheville, which had the highest number of cases per capita in the country.
The lower level of the museum and its hands-on exhibits has always been popular with children and students. New is the exhibit of handmade toys by Harlan Clemons, who was 94 when he died in 2018.
The basement of his Wytheville home was a testament to his life-long work with wood and just about anything he could create from recycled scrap like old vacuum cleaners, nuts, bolts, shipping crates, buckets, jigsaw tool bodies, etc.
For example, he constructed a vintage truck on display at the museum using a mop bucket for a hood, parts from a Briggs & Stratton lawn mower for the grill and an oval-shaped pan for the fenders. He built the wooden truck bed from old shipping crate.
Clemon's family donated many of his works of art for the exhibit at the Boyd Museum. The church he created complete with a stained glass window and worshipers inside will eventually be housed permanently at Grubb Funeral Home.
Also downstairs, young visitors can create miniature houses with Lincoln Logs and sort postcards by their zip codes. The logs, postcards and other hands-on materials will be sanitized after every use and child-sized gloves will be available for each child.
Also on display downstairs is the first television set sold in Wytheville in 1950 and a telephone switchboard. Arriving soon will be the popular working beehive now at the Visitors Center.
On reopening day, Sept. 5, there will also be a self-guided short walking tour of downtown Wytheville combined with a scavenger hunt that will lead walkers to clues on plaques, historic markers and buildings. The walking tour/scavenger hunt is for adults and children. It runs from noon to 4 p.m.
From noon to 2 p.m. Jude will sign the third installment of her time travel series, "Murder at the Boyd Hotel." The series is set in the Haller-Gibboney Rock House Museum and takes readers back to 1855 for a glimpse into Wytheville's history.
"Our mission is to provide Wythe County residents of all ages, and particularly families and children, with a safe and enjoyable environment in which to learn and experience not only our local history, but also topics relating to science, math, public health and safety, skilled trades and much more," Emerson said. "We feel there will be a need for parents to have someplace where they can bring their children for fun and educational experiences during this time of virtual learning and so many restrictions on their normal activities."
The Boyd Museum, 295 Tazewell St., will re-open Sept. 5 from noon to 4 p.m. Admission tour tickets are $4 for adults and $2 for children 12 and under.
The Haller-Gibboney Rock House Museum and the Great Lakes to Florida Highway Museum, both located on Tazewell Street, will open the following week, starting on Sept. 9.
All three museums will be open on Wednesdays, Thursdays and Fridays from 10 a.m. to 4 p.m. For more information, call 223-3330.
Be the first to know
Get local news delivered to your inbox!