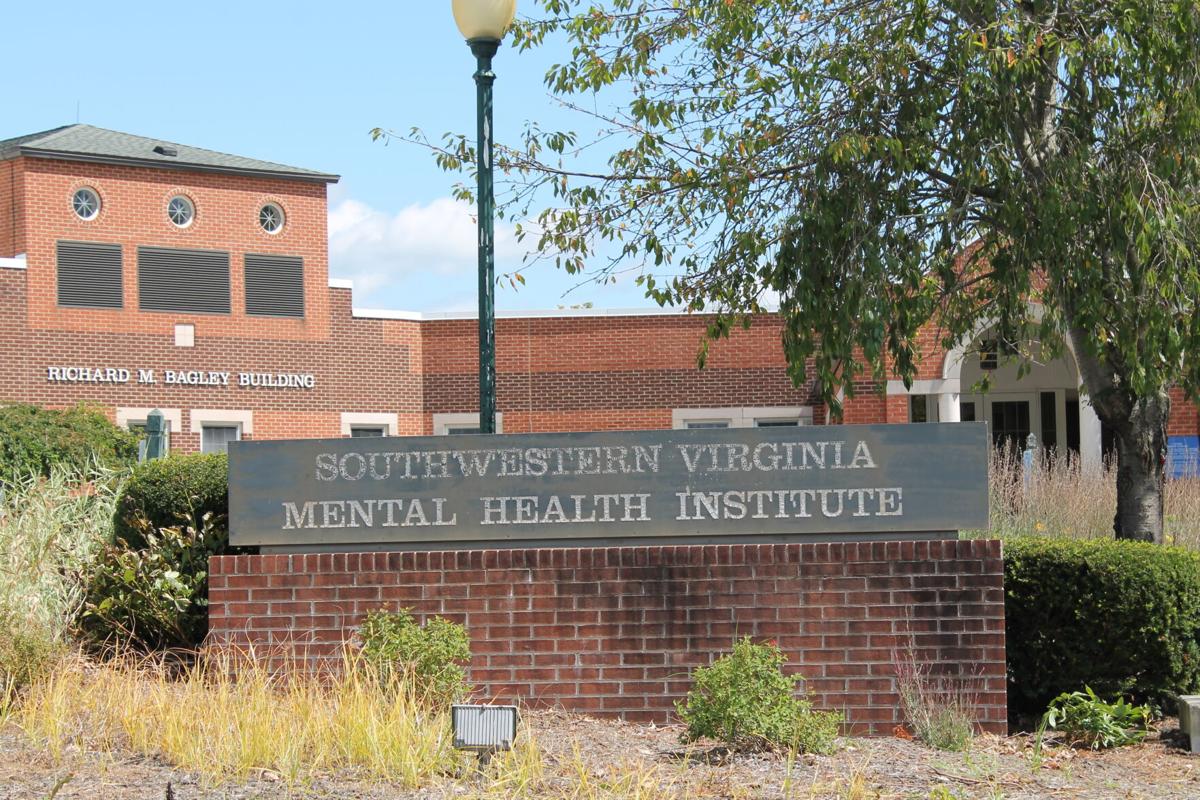 On a Friday morning in late November, Sgt. Josh Taylor and other Marion Police officers and …
Local law enforcement leaders and state behavioral health officials are meeting today to discuss possible alternatives to lengthy police custody periods while patients in crisis wait for psychiatric beds to come available. 
Record waiting periods in placing those patients due to pandemic restrictions prompted Smyth County law enforcement leaders to call upon Southwestern Virginia Mental Health Institute officials and the Virginia Department of Behavioral Health to offer alternatives.
The Smyth County Sheriff's Office and the Marion, Chilhowie and Saltville police departments have seen patients experience extreme wait times-- some nearing 50 hours-- before a psychiatric bed can be located. In at least one case, a COVID-positive Saltville resident under a temporary detention order was released from the emergency room without placement because a bed could not be secured.
In a letter to SWVMHI Director Dr. Cynthia McClaskey, Sheriff Chip Shuler, Marion Police Chief John Clair, Chilhowie Police Chief Andrew Moss and Saltville Police Chief Erik Puckett asked that the state-run psychiatric hospital offer patients under TDOs alternatives to placement when placement cannot be done in a reasonable amount of time.
"The service challenges presented to the law enforcement, and more so the effect those challenges are having on patients has prompted us to reach out to you directly seeking relief," they wrote to McClaskey. "As we understand §37.2-809 of the Code of Virginia…, your facility is required to accept mental health patients within a reasonable amount of time.
We submit, that although the pandemic has greatly impacted your ability to do so, and Executive Order 70 has been designed to alleviate these requirements, that these requirements nonetheless still remain for your facility to either fulfill or offer an alternative."
Executive Order 70 was signed by Gov. Ralph Northam in mid-August to alleviate the burden the pandemic placed on state psychiatric hospitals. Virginia law requires state-run psychiatric facilities to temporarily admit patients under TDOs if a bed in another in-patient facility cannot be found. Executive Order 70 temporarily suspends those admissions when state hospitals are at 100% capacity.
In an emailed statement from DBHDS, which oversees SWVMHI, spokesperson Lauren Cunningham again said SWVMHI and other state hospitals are regularly operating at 100% bed capacity.
"When all of the state hospitals are full, there may be delays in admissions," she wrote. "As always, we are not denying admissions except in cases related to COVID-19, but we are delaying admissions if state hospital staff need to work to make a bed available."
Cunningham noted that state hospitals' high census levels have been exacerbated by the rise in COVID-19 cases in Southwest Virginia and across the commonwealth.
"SWVMHI staff are working tirelessly to turn out discharges just as quickly as new admissions are brought in to the facility," she said. "At the same time, it is important to remember that facility staff are also working hard to maintain infection control measures against COVID-19, and this can increase the time that it takes to both turn out discharges and find beds for new admissions."
In a previous statement, Cunningham said, "DBHDS is working through existing discharge processes and engaging in specialized actions to facilitate discharge; however these tremendous efforts have not been enough to reverse the increasing census trends."
The law requiring state hospitals to admit patients under TDOs was designed to ensure that psychiatric beds are always available to people in mental health crisis. It also extended the duration of TDOs and ECOs to help ensure those orders do not expire before beds can be located, but the recent delays in placements bring that concern to mind once more.
"This was the intent of the legislation that created the language in the code section," Clair said, "so we know what it means, we understand what the language in the code is designed to do and that's not what is happening. What is instead happening is patients are being held for dozens of hours at the hospital in law enforcement custody not receiving the care they need."
In an emailed response to law enforcement's letter, which was obtained by the News & Messenger via a Virginia Freedom of Information Act request, McClaskey invited the law enforcement leaders to further discuss the issue saying, "The issues you raise are complicated and involve many systems and participants."
In addition to law enforcement and the state hospital system, crisis workers with community services boards and medical hospital staff in emergency rooms are also involved in the process.
Shuler and Clair are expected to meet virtually on Monday with Commissioner Alison Land and others with DBHDS. The executive directors of the Virginia Association of Chiefs of Police and the Virginia Sheriff's Association will also take part in the call. 
DBHDS oversees Virginia's eight state run psychiatrics facilities and provides services through locally and regionally run community services boards.
McClaskey said in the email that there was no easy answer, but she seemed hopeful that COVID vaccinations would help, noting that SWVMHI had received a supply of vaccines earlier this week and that more than 40% of the facility's staff had received their first doses.
"...having widespread COVID-19 vaccinations would go a long way in bringing back state hospital beds online, here and across the Commonwealth, that have been placed offline due to COVID outbreaks," she wrote.
In her email, Cunningham reiterated, "The critical reality is that state hospitals will remain in this cycle until Virginia implements more comprehensive payment strategies and rules for admissions to private hospitals and strengthens community services that facilitate discharges."
Since early December, Clair has spoken with local state legislators Sen. Todd Pillion and Dels. Israel O'Quinn and Jeff Campbell, as well as Richmond Del. Jeff Bourne who has been a strong supporter of reforming the way in which police respond to mental health calls.
On Thursday, he also spoke with a member of Sen. Creigh Deeds' legislative staff. Deeds spearheaded legislation that created the Virginia law requiring TDO admissions to state hospitals.
"The problem of the ECO/TDO period has grown more acute during the pandemic," Deeds said. "We need to do a better job of coordinating work between law enforcement, charged on the front end, and the CSBs and DBHDS, charged with evaluating and treating those who are ill. So many of our hospitals have been affected by COVID-19, limiting our ability to access available beds, and causing longer wait periods in emergency rooms. This is a statewide problem that is most severe in rural areas."
Deeds said that sometimes it seemed as if steps forward and backward are taken at the same time.
"The key is building out community services," he said, "so we have the ability to treat people in their own communities, and having the right amount of beds, because no matter the quality of community services some people will need institutional care."
"We are working to develop better coordination among the agencies," he said.
Though Clair is the first to admit he doesn't have a solid solution to the issue, he said he discussed possible avenues of exploration with Deeds' staff and hopes the senator's attention might help.
One idea Clair has tossed around was to create pre-admission areas at state hospitals where patients could be supervised by mental health professionals instead of law enforcement.
"They might not be able to receive treatment then, but they would be able to receive some level of care from a qualified staff member," Clair said. "We don't know if something like that's possible, but from our perspective, why can't that be one of the solutions?"
Clair, Shuler, Moss and Puckett hope DBHDS would consider some alternative to delayed admission.
"My hope is that we can somehow stop these long wait times we've got with these mental health cases out there," Shuler said. "It's hinging on the ridiculous side -- 30, 40, 50 hours, there's just nothing good about that. That's what we want from that, is for them to do what the code says they'll do."
"It's just not a therapeutic situation with somebody just having to sit in an ER room with an officer for that many hours," said Chief Moss. "They're not getting assistance during that time.