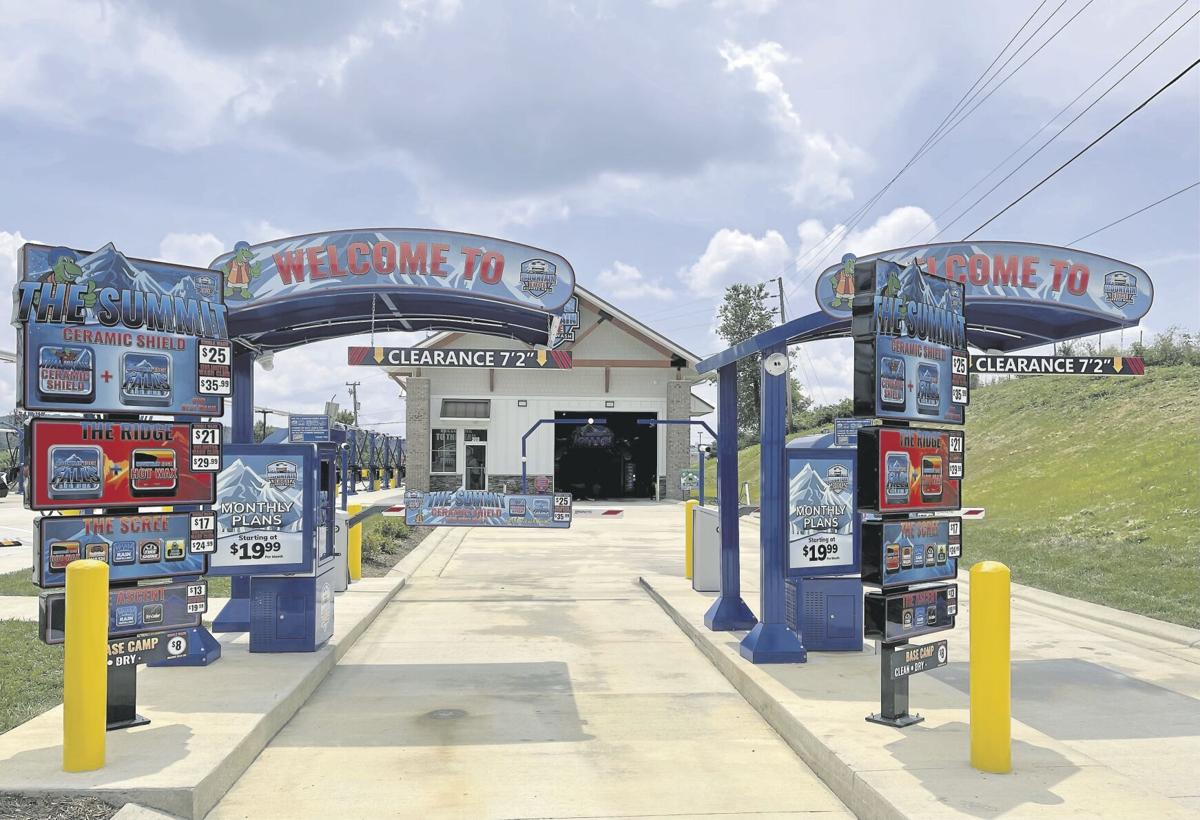 Harbor Freight, a car wash, a sewing center, an expanding martial arts center and a closing UPS store are making business news this month.
Harbor Freight opens in the old Goody's location on Saturday, Aug. 7, at 8 a.m. The Wytheville store, located at 1155 N. 4th Street, is the 33rd Harbor Freight Tools store in Virginia. The new store brings approximately 25-30 new jobs to the community. The store will be open seven days a week from 8 a.m. to 8 p.m. Monday through Saturday, and from 9 a.m. to 6 p.m. on Sunday.
"We're ready to serve and deliver value to customers in Wytheville and all of Wythe County," said Amy Bailey, store manager. "At Harbor Freight, we recognize that now, more than ever, our customers depend on us for the tools they need to get the job done at an affordable price. We are the place for quality tools at the lowest prices for mechanics, contractors, homeowners and hobbyists—any tool user who cares about value."
The store will stock a full selection of tools and equipment in categories including automotive, air and power tools, storage, outdoor power equipment, generators, welding supplies, shop equipment, hand tools and much more.
A company press release said that Harbor Freight recognizes that its people are key to its success and is committed to being the best place to work in any industry. In 2021, Forbes Magazine recognized Harbor Freight as the country's number one employer for veterans across all industries, one of the top employers in terms of diversity and one of the top 20 large employers in all of retail. Diversityjobs.com has also recognized the company as a top employer for its commitment to diversity and inclusion.
Harbor Freight Tools was founded in Southern California in 1977, when 17-year-old Eric Smidt began transforming his father's small sales business into a successful mail order company. That first year, Eric cut out the middlemen and sourced tools directly from the factories, realizing that if he could buy tools directly for less, he could pass the savings on to the customer.
Harbor Freight has more than 1,200 stores across the country with over 24,000 employees. The company is still family owned and remains true to its humble beginnings while serving more than 40 million customers who depend on Harbor Freight's quality and value to earn a living, repair their homes and cars, and pursue their hobbies.
As a safety protocol during the COVID-19 pandemic, all Harbor Freight stores have implemented more frequent cleaning and are following the guidelines from the Centers for Disease Control. Any individual who has any COVID-19 symptoms is asked to shop on the company's website, www.harborfreight.com rather than in stores.
Mountain Edge Express Car Wash
Mountain Edge Express Car Wash opened earlier this month with several days of free car washes for customer.
The company, which operates two stores in Virginia and two in North Carolina, offers a wide variety of car wash packages and a monthly club membership that allows you to wash your vehicle as often as you like.
For the first three months of operation, all packages will be $9.99 a month. Washes range from a basic clean/dry to top of the line ceramic shield. The basic wash is $8; the ceramic shield is $25 for a single wash or $35.99 a month for unlimited wash club members. Other levels of washes fall between the two. There is always someone standing by to help you choose which wash is best for you.
Also available are several free services: vacuums, rags, window cleaner, air vent blow-outs and car matt wash area. Coming soon is air for tires.
Paul and Judy Synowiez recently opened a sewing machine and vacuum store in Fort Chiswell. The couple moved to the area from Raleigh, North Carolina, where they operated stores in Raleigh and Durham.
"We closed the store in North Carolina and opened the store here," Judy Synowiez said.
The Synowiez family has sold and repaired sewing machines and vacuums for nearly 60 years. Paul's father, Alexander, opened the original store in 1962. Over the years, it became a family business.
The store carries Janome and Elna sewing machines, along with Riccar, Miele, Oreck and Royal vacuums. They also sell supplies like bags, belts, needles and bobbins for all of the machines.
"But we repair all brands of sewing machines and vacuum cleaners," Judy Synowiez said.
The store is located at 787 Fort Chiswell Road, across from the high school. The phone number is 276-637-3139. Hours are Tuesday-Friday from 10 a.m. to 5 p.m., and Saturday 9 a.m. to noon. Closed Sunday and Monday.
Shanaki Martial Arts Studios, Inc.
Shanaki Martial Arts Studios, Inc., recently moved into a bigger location and will offer a private pre-kindergarten school starting next month.
The studio offers youth and adult evening martial arts classes, a children's afterschool enrichment program, summer-long youth day camps, and the private pre-k school. The studio also offers birthday parties.
The studio moved from downtown to larger location at 585 Stafford Umberger Drive.
Owners Scot and Shawna Shannon purchased the 9,000 square foot property that sits on two acres of land.
Parents can choose the pre-k hours for the child: 7:45 a.m. to noon, 7:75 a.m. to 3 p.m. or 7:45 a.m. to 6 p.m. The school accepts 3- and 4-year-olds.
"We can do part-time or full-time or extended care until 6 p.m.," Shawna Shannon said. "Parents also have a choice of days.
The studio's phone number is 276-228-6543.
Wytheville's UPS store on Monroe Street will ship its last package on Friday, July 30.
Franchise owner Wayne Roop said the decision to close the store was a business decision.
"We've owned that franchise for 17 years, and we've decided to devote more time to the office supply (Wytheville Office Supply) and our commercial properties," Roop said. "It's a lot of customer service, and it's taking up a lot of time (so) we've decided as a business situation that it would be best for us to shut it down."
The franchise has been for sale through a broker in Richmond for a year. To purchase it, a potential owner would have to qualify for the purchase and meet all UPS training standards, Roop said.