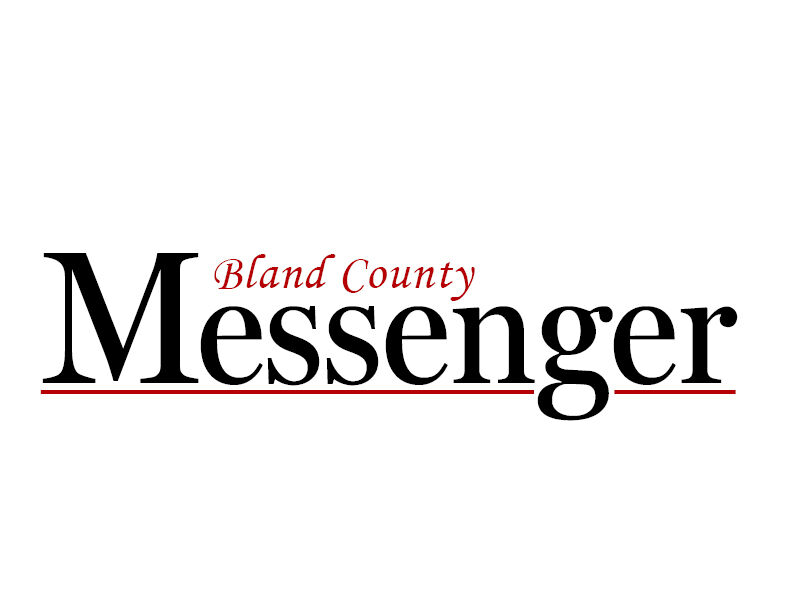 The Bland County General and Juvenile and Domestic Relations District Combined Courts have a new clerk.
Julie Pauley recently took over the reins of the office after longtime clerk Jill Baker retired with more than three decades of service. Pauley is the combined courts' third clerk. The first clerk, who preceded Baker, was Nora Leigh Dunn, who was hired by Judge Pierce Kegley around 1948 and served as clerk until 1991.
Pauley spent much of her career in Wythe County, working with the Wythe County Combined District Courts. She started there in 1994, and when that office split in 1998, she worked as a deputy clerk in the J&DR clerk's office. She left briefly, but returned to the Wythe County General District Court as deputy clerk in 2007. She started as a clerk in the Bland Combined Court as a deputy clerk in June 2013. She was hired to replace Baker on July 1 of this year.
As clerk, Pauley oversees information that goes in and out of the General District and Juvenile and Domestic Relations District Courts. General District Court deals with traffic offenses and criminal and civil litigation. J&DR Court handles matters relating to custody matters, child support, domestic relations criminal matters, foster care and juvenile delinquency.
Pauley admits she is detail-oriented, which helps her with the large amounts of paperwork that flow through the office, which is comprised of two full-time employees, including Pauley, and one part-time employee.  The Bland County native likes the structure of the office and knowing she has helped people. Her days are never the same, and she enjoys the variety.
"What I like about the position is that I play a small role in helping people have access to justice," she said. "There are no unimportant roles in the judicial system, so if I answer a question or help someone find a form, I've helped them in the judicial process.  That's what our office is here for."
A lot of clerks don't care for the foster care aspect of the job because it is so detailed and involves a lot of paperwork.
"But it's one of my favorite parts," Pauley said. "People don't realize that this piece of paper is affecting a family and a child. It's not just paper; it's someone's life. And to know I played an important part is rewarding."
Be the first to know
Get local news delivered to your inbox!