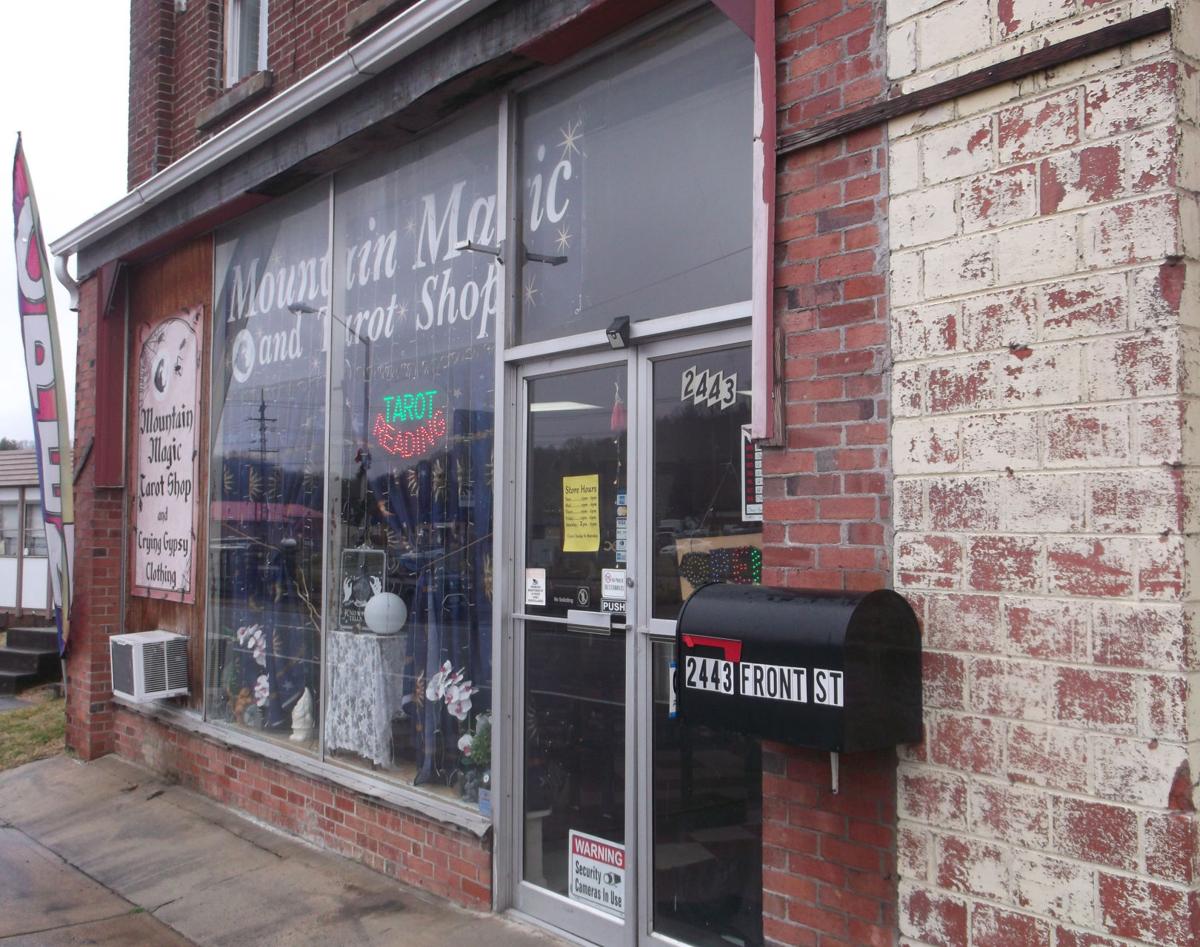 Richlands, Va. – Tarot card readings and fortune telling can now be done in Richlands.
During its November of 2019 meeting, town council voted to approve a change to the zoning ordinance and allow fortune telling and tarot card reading as a permitted use. When it became a permitted use Town Manager Tim Taylor issued the business a permit.
 Council voted 4-1 to approve the zoning change with council member Mary Ann Strong casting the dissenting vote.  Council voted to make the changes as part of an agreement to settle the lawsuit the American Civil Liberties Union filed on behalf of the store and its owner Mark Mullins.
That suit was filed in federal court in Abingdon in April of 2019 and alleged the town discriminated against Mullins's religious beliefs and his freedom of speech when they did not issue him a business license.  In addition to the town the suit named Town Manager Tim Taylor, Police Chief Jerry Gilbert, former Police Chief Frank Dorton and Randy Smith, chairman of the town's planning commission as defendants.
The issue arose in June of 2017 when Mullins opened Mountain Magic on Front Street and applied for a business license.   Mullins was told tarot reading was not permitted under the town's code and he would have to go before the planning commission and ask for an amendment.
As required by law the commission and town council held a joint public hearing on the matter in February of 2018.   After several hours of listening to speakers on the issue the planning commission declined to recommend the change and council took no action.
When the suit was filed the town's insurance through the Virginia Municipal League took charge of the defense and William Stallard from Penn, Stuart and Eskridge in Abingdon represented the town.   Taylor, Gilbert, Dorton and Smith were removed from the suit and the town became the sole defendant.
On the ACLU's website, a senior staff attorney wrote that the settlement agreement, "represents a victory for free speech, religious freedom and equality under the law. . . "
According to records in the U.S. District Court Clerk's office in Abingdon the suit was dismissed Dec. 9 after Judge James Jones approved the settlement. In addition to the town granting the business license and approving the zoning change, its insurance is required to make a financial settlement with Mullins for loss of income, attorney's fees and other costs.